R-Design Lineup: Volvo's challenge towards German manufacturers

Volvo unveils the performance-oriented R-Design models, based on the new S90 and V90 estate. What impresses is the sporty restyled chassis and the overall dynamic character. Of course, we do see these well-known style tweaks that refine Volvo as a noticeable brand: clean lines, expressive look and confident stance.
Exterior design
Coming with some sharper changes, the R-Design lineup proudly shows spoiler-integrated fog lights, distinctive grille style, piano black trim and distinctive 5-spoke matt black diamond-cut wheels.

Led by the slogan "less is more", the premium Swedish manufacturer excluded every unneeded curve, line or detail and let the beauty of elegance talk for itself: the R-Design is definitely a beautiful combination of passion, precision and determination.
Generally we do see a well-done classic Volvo design with some tweaks here and there in order to enhance the feel of exclusivity and luxury.
Interior styling
Just as the exterior, the interior remains clean, cozy and functional. Black dominates the whole cabin, while the carbon-fiber components enhance the feel of luxury. The vehicles are geared with special sporty seats, large touch screen and multifunctional steering wheel.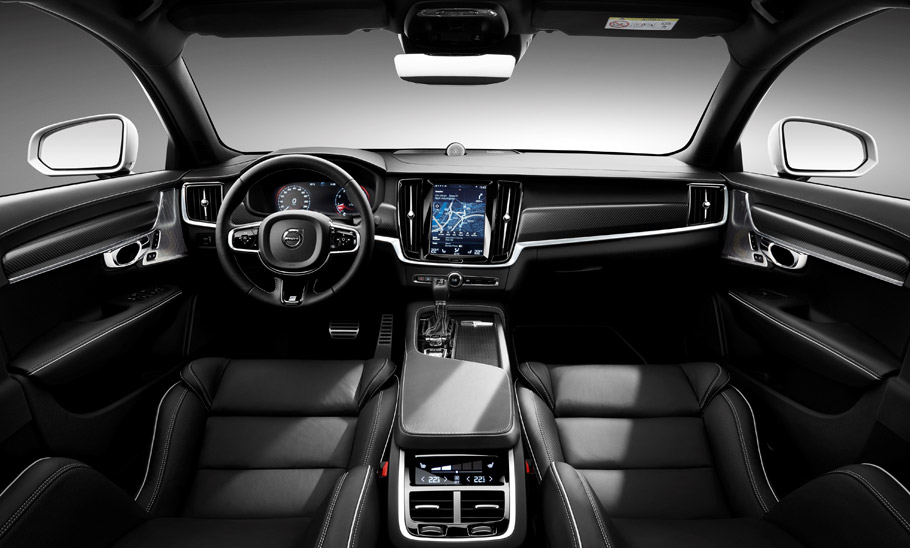 There is a wide range of styling cues to match the exterior elegance: special deco trim, pedals and mats, sporty contour seats, the high-level interior illumination package and the overall meticulous attention to small details.

Volvo team has rarely let us down, as it comes to fine vehicles with high quality build. And the new R-Design wheel is no exception. In fact, we do believe that sometimes the Swedish metal is better than German techno.
What do you think?
Source: Volvo