Prior Design BMW 5-Series F10
Right after the unveiling of 2012 BMW M5 F10 Concept, Prior Design has introduced its aerodynamic kit for the new 5-Series. Still, the tuning company didn't release any further information about its project except some small pictures.
However, the aerodynamic kit includes refined front bumper, new rear bumper and modified side skirts. Our opinion is that the front looks a lot better than M5 variant, but he rear still looks like it is designed by Audi.
Prior F10 also received huge wheels finished in black and some vinyls with the logo of the company.
There is also no information on which model will be ased Prior Design F10 and whether there will be a performance packages, but hopefully they will offer some ECU re-maps for the mighty turbocharged petrol and diesel engines.
Stay tuned for more information!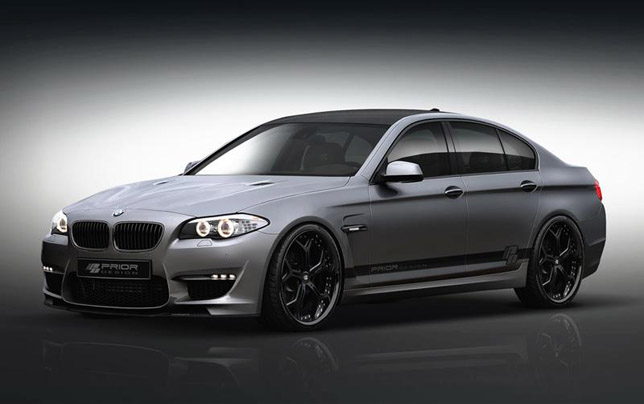 Source: Prior Design