Prior Design Bentley Continental GTC
Bentley Continental GTC (Cabriolet) is powered by a 6.0 liter bi-turbo W12  with the impressive 560PS and 650Nm of torque at just 1600RPM. The beast pulls like no other vehicle on the road. All that power is put on the asphalt through AWD system.
Prior Design has released a new styling package for the Bentley Continental GTC, which improves the aerodynamics as well as the presence of the car. The body kit includes a ventilated hood, a set of traditional side sills, a massive sports grille with two carbon-fibre air outlets on top and a new front bumper with a carbon fiber spoiler. It also features a stainless steel sport exhaust system and a new rear bumper with an integrated diffuser.
The interior has received minor changes - all wooden decoration is changed with exclusive carbon fibre elements.
However, the PRIOR-Design refiners impressively prove that the customer's wishes have no limits.
Prior Design Bentley Continental GTC will be unveiled on May 5th, at Tuning World Bodensee in Germany.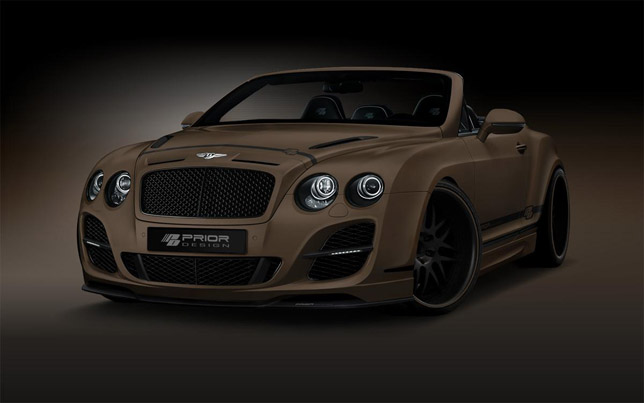 Source: Prior Design