Porsche 918 Spyder: Nurburgring Test [video]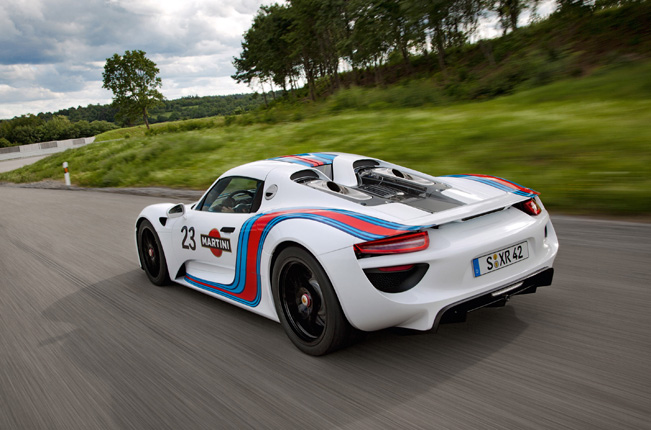 Porsche has released a new promotional video of the 918 Spyder, which has lapped the Nordschleife in just 7 minutes and 14 seconds. This is the third video of this performance and obviously the manufacturer is very proud of this achievement of their hybrid sports car.
Talking about hybrid systems, the 918 Spyder is powered by a 4.6 liter V8 engine and two electric motors. The combined power is whopping 770HP (566 kW). This means 0-100 km/h in 3.0 seconds and a top speed of 325 km/h (202 mph).
The car was fitted with street-legal tires and had the optional Weissach Package which will be offered for the production model.
Check out the video below, where you will not see the full lap around Nurburgring, but a lot of interesting highlights and comments.
Enjoy!
Source: Porsche