Porsche 918 Spyder at the Gran Turismo Events EVO Nurburgring [video]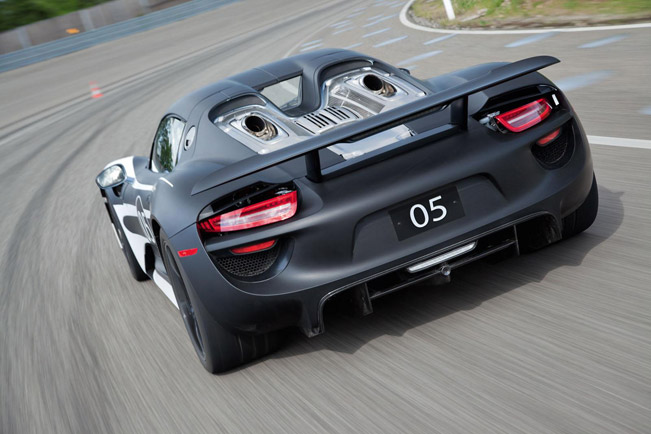 Porsche 918 Spyder is expected to hit the market in the late 2013. The sports hybrid car was put on serious test during these months including the 2012 Gran Turismo Nürburgring Evo event in Germany.
The production version of 918 Spyder is powered by a 4.6 liter V8 with 570HP (419 kW) and two electric motors – a 109HP (80 kW) on the front axle and a 122HP (90 kW) electric motor on the rear axle. This means a combined power of 770HP (566 kW). 0-100 km/h in 3 seconds and a top speed of 325 km/h (202 mph). This performance comes at decent "price" – 3.0 litres per 100 km (94.1 mpg UK) with CO2 emission of 70 g/km. Furthermore, thanks to a 6.8 kWh lithium-ion battery, the model can travel more than 25 km (15.5 miles) on electricity alone at speeds up to 150 km/h (93 mph).
"What we are doing with the 918 Spyder is redefining driving fun, efficiency and performance," said Wolfgang Hatz, Member of the Executive Board Research and Development of Porsche AG.
Check out the video below!
Source: MINI DDcrew via Youtube