2015 Opel ADAM S Goes On Sale in Europe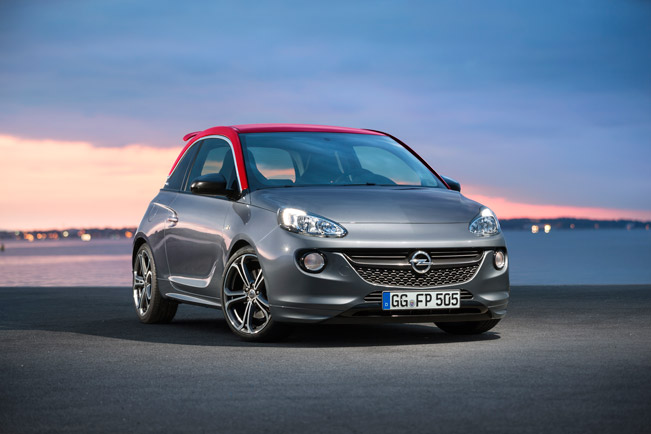 2015 Opel ADAM family is ready to go on sale from early next year, being available at dealerships and for purchase. ADAM S sits at the top of the family, offering great performance, easy handling, precise steering and the exceptional brakes. There are also numerous individualization possibilities for bodywork, roof and interior that highlight the sporty characteristics of the car. The heart of the ADAM S is the 1.4-liter Turbo engine.
It produces 150 horsepower (110kW) and 220 Nm (162 lb-ft) of torque between 2,750 und 4,500 rpm. The engine is coupled with a crisp six-speed transmission with sporty gear ratios. It is then effortless for this Opel model to accelerate from 0 to 100 km/h in only 8.5 seconds.
The new engine uses only 5.9 liters of gasoline per 100 kilometers in the combined cycle. The dual cam phasing allows for continuously variable valve timing. In addition, the turbocharger integrated within the exhaust manifold reduces weight and delivers compact packaging.
Other weight-saving features include a cast iron block with a hollow frame structure, hollow-cast camshafts and a plastic intake manifold. Performance tuned chassis is the next key characteristic off the model.
The steering performance is so sharp that it enhances driving characteristics dramatically. Furthermore, tailored performance brakes deliver outstanding braking characteristics and a defined pressure point. For the optional 18-inch "Typhoon" alloys there are red brake calipers prepared.
The front lip spoiler, side sill moldings and an extended rear bumperare key elements for the differentiation of the model from others in the family. The chrome-plated tail pipe completes the sporty look. Sport pedals and optional Recaro sport seats are what rounds-out the individual take on the car.
2015 Opel ADAM S has a starting price of 18,690 Euro.
Source: Opel