New Performance Options Available for 4.3 litre V8 Vantage
Following the launch of the new Aston Martin 4.7 V8 Vantage this summer, owners of the original 4.3 litre V8 Vantage are now afforded the choice of a retrospective-fit power enhancement and the hugely popular Sports Pack option.
Available immediately through the dealer network, customers will be able to upgrade their existing 4.3 litre V8 engine to an even more potent version of Aston Martin's already impressive power unit. With the addition of the power upgrade, peak power is raised by 20bhp to 400bhp and torque is increased by 10Nm to 420Nm, increasing top speed to 177mph and delivering a slight improvement in the 0-60mph time.
Developed by the Aston Martin engineering team, the power upgrade is realised through a revised induction system using technology previously introduced on the DBS. The induction system has a pair of switching airbox-valves that open at 5,500rpm allowing additional air into the engine producing more power in a controlled manner. The engine's control unit has also been re-programmed with new software to optimise ignition timing. In addition the new calibration allows the engine to recognise higher octane fuels, further maximising performance.
Owing to the overwhelmingly positive response of customers towards the new Sports Pack option introduced on the new V8 Vantage earlier this year – now fitted to half of all V8 Vantages produced – 4.3 litre V8 Vantage customers can now alter the handling characteristics of their car, with the same package of dynamic enhancements.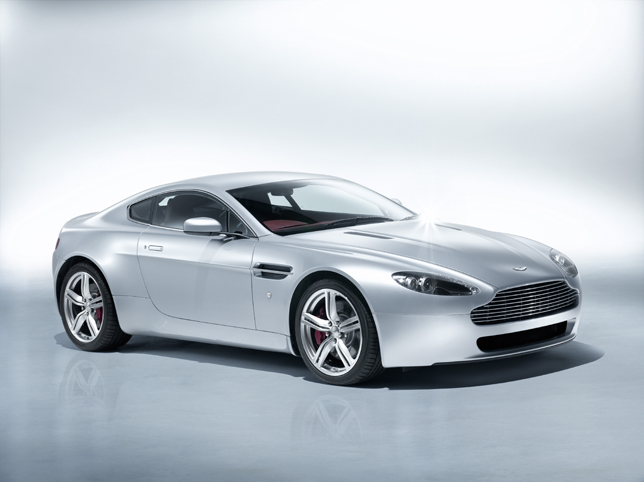 Developed with the enthusiast in mind, the Sports Pack comprises uprated springs and Bilstein dampers contributing to a superior dynamic response. Lightweight forged aluminium 5-spoke wheels help to reduce the unsprung mass further augmenting the precision handling of the V8 Vantage.
Both options are available through Aston Martin's global dealer network; customers should contact their local dealership for pricing and availability.
The V8 Vantage is manufactured at Aston Martin's Headquarters at Gaydon, Warwickshire, UK, a facility that combines Aston Martin's renowned hand-built bespoke attributes with the technology required to manufacture the bonded aluminium VH architecture. Exquisitely designed and detailed with class-leading agility and performance, Vantage is a practical two-seater with a large tailgate providing access to a 300 litre rear luggage compartment.
In 2006 Aston Martin added the V8 Vantage Roadster and V8 Vantage N24 GT4 race car to the Vantage family along with an automated manual gearbox option.