Mystic Blue Brabus Widestar Mercedes-Benz G63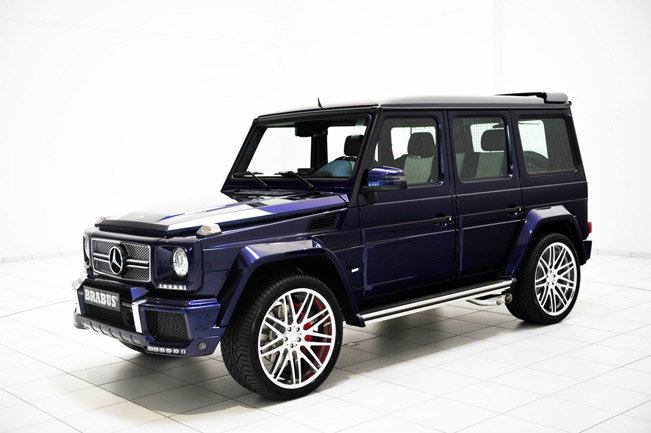 Brabus has presented the Mystic Blue special paint for the Widestar G63. The tuned SUV comes also with a new forged 23" Monoblock F mirror polished alloy wheels.
The tuning program also includes BRABUS B63 – 620 PowerXtra module boosting the new AMG engine to 620HP (456 kW) at 5,750RPM and 820Nm (604 lb-ft) at 2,000RPM. 0-100 km/h in 5.1 seconds and a top speed of 230 km/h (143 mph). The performance package is priced at €5,900.
There is also a stainless-steel BRABUS sport exhaust system with butterfly valve. Two tailpipes on either side, exiting in front of the rear wheels and with either a standard or black chrome finish.
The Widestar body kit widens the vehicle with impressive 12cm and gives it striking appearance. There are also LED lights integrated into the front and rear WIDESTAR fenders as well as stainless-steel running boards.
Source: Brabus