Mitsubishi Lancer Evolution Final Edition and the End of the Prestigious Auction Event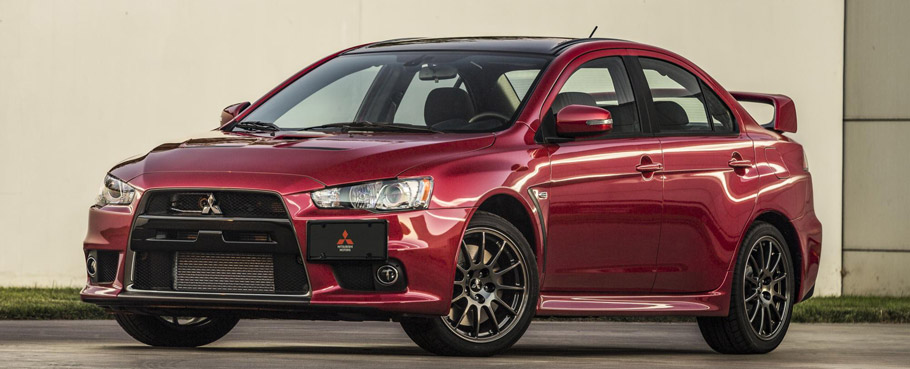 Mitsubishi Motors North America, Inc. announced that after a 10-day long auction of the first Mitsubishi Lancer Evolution Final Edition 0001, won the auction with a bid of $46, 200. The event concluded live at the 29th annual MS Dinner in San Diego on November 21 where Mitsubishi Motors was the main sponsor.
The legendary sport vehicle is a true manifestation of Mitsubishi's advanced technology and engineering achievements. The vehicle will include a special numbered plaque and 5-speed gearbox, paired to a turbocharged 4-cylinder 2.0-liter unit. The engine produces a total of 303hp (22kW) which makes it one of the most powerful mass-production Lander models. Base for the current GSR model, the unique vehicle also includes lightweight two-piece Brembo brake rotors and special Blistein shock absorbers and Eibach springs. And let's not forget the Super All-Wheel Control System.
SEE ALSO: Mitsubishi Announced Auction for a Legendary Model
Provided that Mitsubishi's long-standing involvement with support of the National MS Society, it was the only fitting brand to donate the first Lancer Evolution off the production line for the US market. Furthermore, Brooklyn Mitsubishi is currently the top ranking Mitsubishi dealer in New York and has even plans to display the Final Edition in the dealership showroom.
This is how history is made. One of the most powerful and most beautiful vehicles finally revealed its full potential not only as a sporty vehicle, but also as a piece of history.
Source: Mitsubishi