Mitsubishi Canada Milestones
Mitsubishi is growing popular in Canada. Evidence of that is the good mood of Shin Fujioka, President and CEO of the Canadian Mitsubishi branch: "We ended 2011 with a 5.2 percent increase over the previous year, and we broke the 20,000–vehicle mark for the first time.  This is a goal that we are particularly proud of and one that gives us confidence that Canadians are embracing Mitsubishi's cars and crossover models. This is quite an achievement and says a lot about the quality of our Mitsubishi products and our hard- working dealers."
More reasons to celebrate come when we take a look at the Global Small Car Concept which made its debut in Canada earlier on. It is a vehicle designed to stay affordable, green and lightweight. At the same time it is actually a five-door, five-passenger sedan. Power comes in the form of a 1.0 three-cylinder engine that has fuel sipping characteristics including a brake energy storing. Transmission lineup is pretty standard: a 5-speed manual or a continuously variable one. In Japan, that same small-platform car has been revealed as a production model and goes under the name – Mirage. Hopes are up there that it will do 3.3L/100km. Thailand will get the taste of it first and then the rest of the world. In Canada sales are expected to begin in 2013.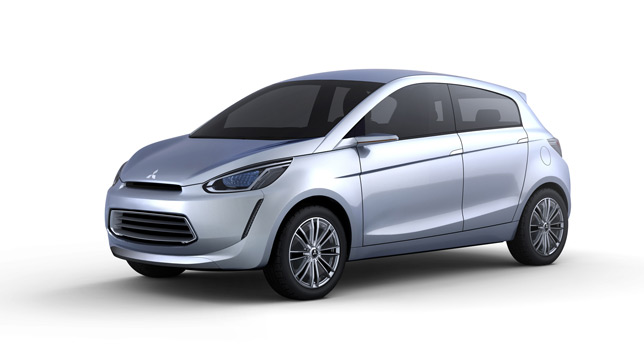 Another exciting highlight was that of the new 2012 Lancer SE. It has a multitude of smart-tronic gadgets (resembling the ones in the again popular RVR and Outlander) to keep the Lancer's AWD chassis on the road.
All-electric debuts were also celebrated – in 2011, the first Canadian 2012  i-MiEV was given to Ross Redman, a Winnipeg man, who spent 5 years on a waiting list for it. Now that is dedication.
Source: Mitsubishi