Micro smart generates huge improvements
smart is set to clean up when it comes to environmental compatibility and driver enjoyment with the launch of a new model with micro hybrid drive (mhd) technology and enhanced equipment levels.From November, 61hp and 71hp versions of the iconic smart fortwo will feature micro hybrid drive as standard, which is an automatic start/stop start function helping to provide significant savings in terms of both fuel economy and emissions.
The smart mhd models return fuel savings of up to 24 per cent and lower CO2 emissions to 103 grams per kilometre.
The micro hybrid drive system operates during the engine idling phases.  The engine stops when it senses that the smart's speed drops below 5mph and the driver is braking. When the driver releases the brake pedal the engine is instantly restarted.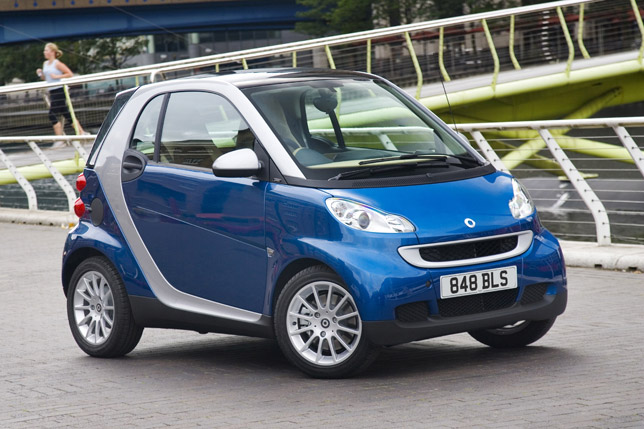 The start/stop function makes no additional demand on the driver and, working in conjunction with the smart's automated manual transmission, is completely seamless thanks to a powerful belt-driven starter generator that replaces both the conventional starter and alternator.
If the driver prefers not to use the micro hybrid drive system, it can be deactivated via a switch on the centre console until the next time the car is started.
Complementing the smart's improvements in driveability is an upgraded interior and new exterior finishes.
Changes to the spacious cabin include a redesigned instrument cluster with an enhanced LCD display and new net storage pockets in the driver and passenger doors, while the passion's "design red" interior trim has now also been updated to match the new "rally red" paint finish.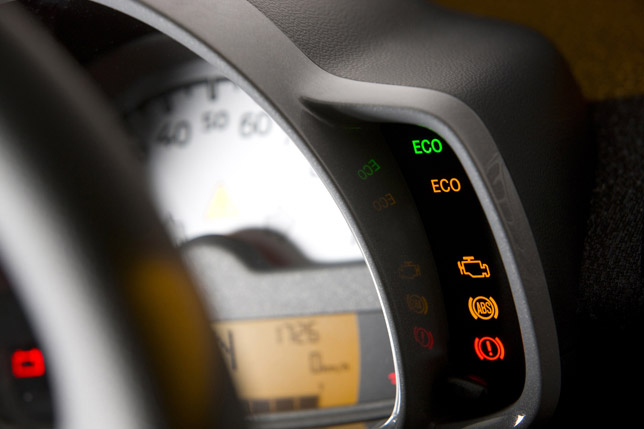 The elegant "grey metallic" completes the revisions to the smart's exterior colour palette, while new optional 15" six-spoke alloy wheels add to the already stylish appearance. For even more glamour these wheels can also be specified in a chrome finish.
The micro hybrid variant is available as a coupe and a cabrio in all three lines – pure, pulse and passion – and is priced from £7,060 on the road.