Mercedes E-Class receives special gift from Cor.Speed Performance team!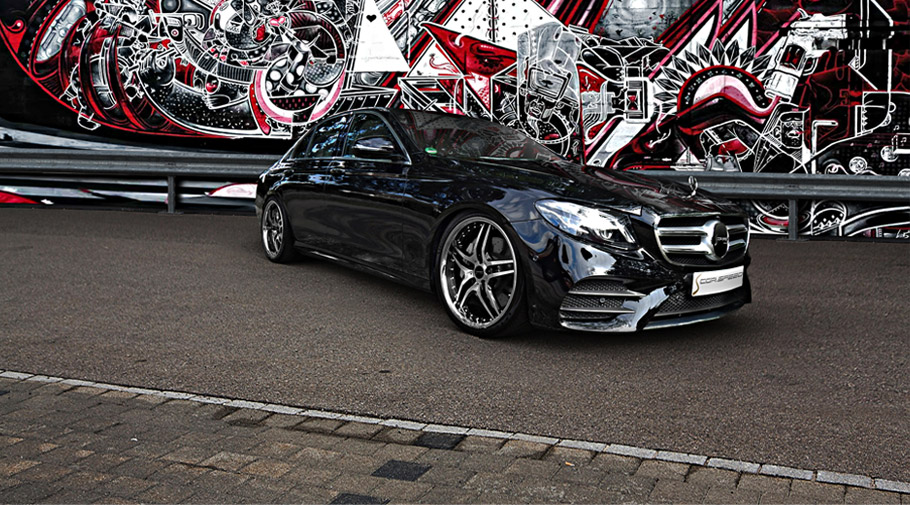 Cor.Speed Performance Wheels team has always stood out from the crowd by showing the world its unique and exclusive high quality alloy wheels.
And now the crew decided to create special set of wheels for the latest Mercedes-Benz E-Class W213 model. What we see here are sweet five-spoke Cor.Sppeed VEGAS in Highgloss Black Polished Finish wheels. This set can be already purchased and comes in two sizes: 8.5x20 inch and 10.0x20 inch.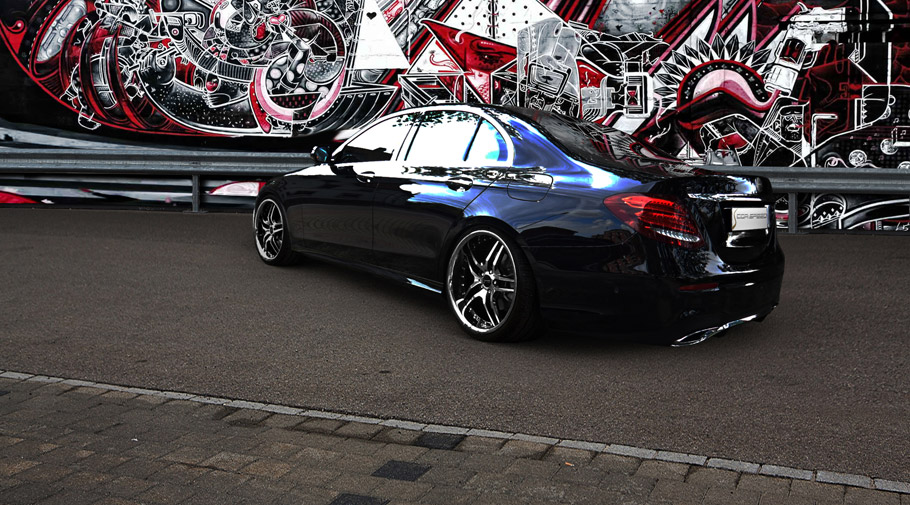 The E-Class lucky car is also geared with 245/35ZR20 and 275/30ZR20 tires that completely resemble the style and appearance of the whole vehicle. In fact, there are deep offsets that make the car look wider and more muscular, which, in our opinion, is one more cool feature.
SEE ALSO: Mercedes vehicle tweaked by Kahn Design: it is beautiful, stylish and distinctive. Check it out!
This wider look is further expressed by these Barracuda wheel sparcer that can be blended with optional H&R sporty spring pack that not only drops the overall height with massive 35mm, but also contributes to more sporty stance and agile handling.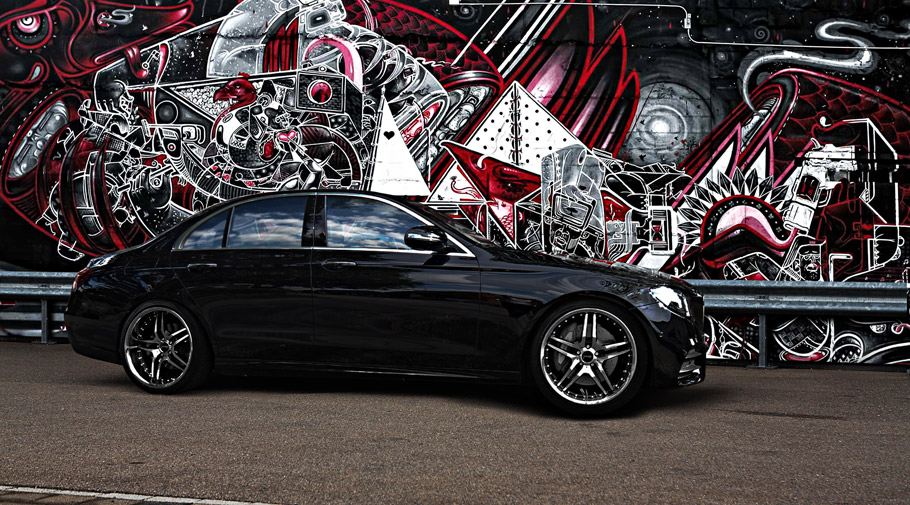 So, how do you like the Mercedes-Benz vehicle? We do like it. With all its massiveness, elegance and sportiness. And one more thing: let us not forget that this is indeed a Mercedes vehicle, which means it is originally beautiful. After all, I don't remember seeing an ugly one. Have you?
Source: Cor.Speed Performance