Mercedes-Benz E-Class Scores Surprisingly Low CO2 Output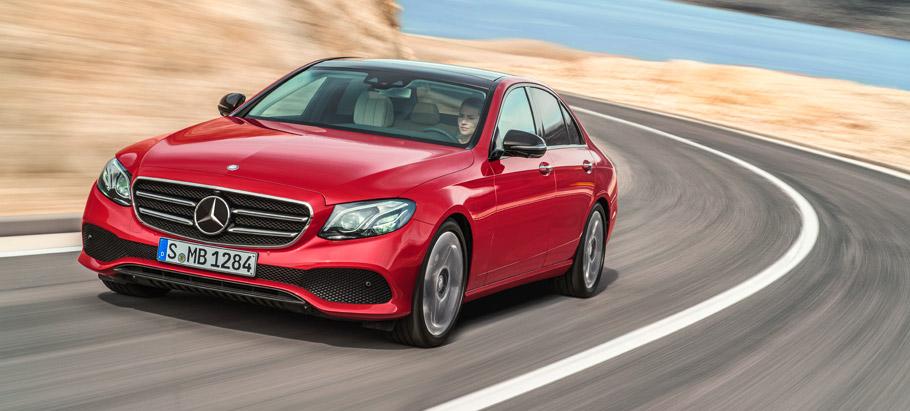 Mercedes-Benz E-Class has been behaving very well lately, since it has scored an improvement of around one third of its CO2 output. The benefits for the environment are due to the numerous technical innovations, which literally make the newest E-Class the most intelligent executive saloon. The tests have been conducted by professionals from the South German Technical Inspection Authority, who have confirmed the exemplary LCA, and have given the E-Class an Environmental Certificate.
The analysis was conducted throughout their entire life cycle of the car, starting from production, through their long years of service, to the very end of their lives. The facts are the following: the E 220 d is achieving 3.9 litres per 100 kilometres fuel consumption and 102 grams of CO2 per kilometer.
SEE ALSO: Streets Await Their New King: The Almighty Mercedes-AMG E 43 4MATIC
Mercedes is explaining the phenomenon with the so called "intelligent package of measures", including newly developed four-cylinder diesel engine, energy management, nine-speed automatic 9G-TRONIC transmission and great aerodynamics as well as reduced weight.
The emitted CO2 is measured not only during the driving process, but also during the manufacturing and recovery phase, making a life cycle comprise of material manufacturing, production, driving 250,000 kilometres and recycling. As a total, the experts calculated that for a single vehicle there are 36 tonnes of CO2 emissions produced. However, this is significantly less, when compared with 51 tonnes produced by its predecessor. In other words, these improvements are by 29 percent, while the energy savings are of up to 27 percent. This in turn corresponds to the energy content of around 6000 litres of diesel fuel.
Furthermore, the new E-Class has achieved recycling rate of 95 percent by weight. All in all, 72 components with a combined proportionate weight of 54.4 kilograms are made from high-quality recycled plastics, meaning that the mass of components made from secondary raw materials has been increased by 30 percent. In addition, 90 of the components with a combined weight of 33.1 kilograms are produced using natural materials.
It seems that Mercedes is making a huge leap forward to a sustainable green future. Let's applaud!
Source: Mercedes-Benz