Mercedes-Benz Viano Vision Pearl Concept
Mercedes has released two pictures of the Viano Vision Pearl Concept, which will be exhibited at the 2011 Frankfurt Motor Show.
The vehicle boasts a full leather interior in white and grey, wood floor, brushed aluminium trim, chromatically tinting windows and the Bang & Olufsen high-end sound­ system make a journey in the Viano Vision Pearl a memorable experience for up to 6 occupants.
"BeoSound Viano" includes totally 18 specially hand-built loudspeakers with total power of 1320 Watts.
The exterior includes matte grey paint finish with a unique front fascia and LED daytime running lights.
"We want to show what can be done with the Viano. The Viano Vision Pearl is not merely a functional van, but also a stylishly designed living space," commented Volker Mornhinweg, Head of Mercedes-Benz Vans.
"We have created a vehicle which combines generous spaciousness with an impressive design. Anybody who attaches importance to stress-free and at the same time stylish travel will find that the Viano Vision Pearl is the ideal companion. The interior design and technical features make the Viano Vision Pearl the S-Class among vans.", he added.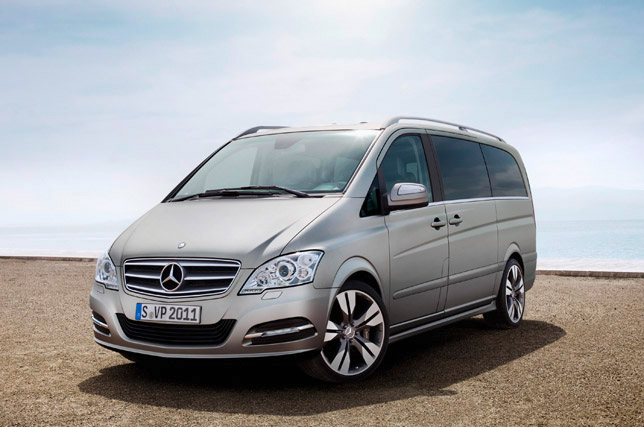 Source: Mercedes-Benz