Geneva Motor Show to See Mercedes-Benz Dream Car Collection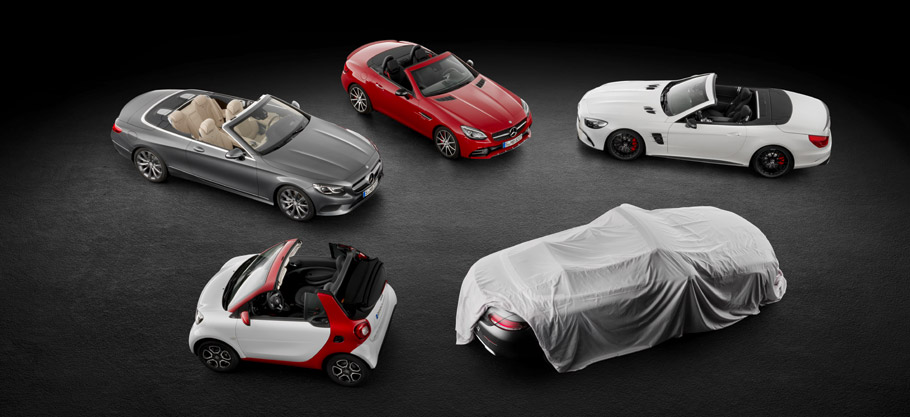 The Dream Car Collection of Mercedes-Benz is going to be exhibited at the Geneva Motor Show and it will include brand new roadster and cabriolet models. Precisely, at the exhibit the first highlight is the C-Class Cabriolet with its classic soft top, then come the SL and the SLC as well as the E-Class that are premiered in Europe, and the Mercedes-AMG S 63 Cabriolet Edition 130.
The latter celebrates the invention of the automobile 130 years ago. The collection also features the renewed smart fortwo cabrio and limited-edition smart fortwo cabrio by BRABUS. The latest sports model to join the range is the Mercedes-AMG C 43 4MATIC Coupe. At last, there will be even a V-Class EXCLUSIVE line that will showcase impressive level of equipment.
SEE ALSO: M&D Designs Camouflaged Mercedes-Benz CLS 500 Black Edition Stealth
Mercedes-Benz Dream Car Collection stand will be "defined" by the "Silver Flow" and will be dynamically shaped, free-floating and resembling a large-scale sculpture which comprises of silver slats. The Silver Flow sculpture floats weightlessly above the large show stand covering 3120 square metres and combines with the central media space for the presentation of the numerous car premieres. As a matter of fact, the stand will accommodate a total of 37 vehicles. So you can imagine how big it is.
There will be an "E-Mobility" area, where visitors will witness Mercedes' range of electric vehicles including the plug-in hybrid models of the E-Class, the GLE, the GLC and the B-Class. The main highlight there however will be the Mercedes-AMG Petronas F1 W06 Hybrid racing car.
Everything will be aired online, including the "Mercedes-Benz Media Night" on Monday, 29 February and the press conference on Tuesday, 1 March. If you want to watch it, visit the live stream HERE.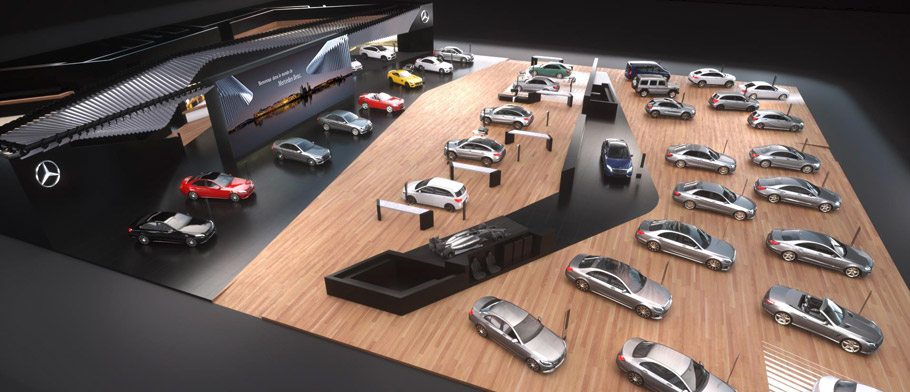 Source: Mercedes-Benz