M&D Exclusive Cardesign reveals its latest creation: a mighty Audi RS7 unit. Check it out!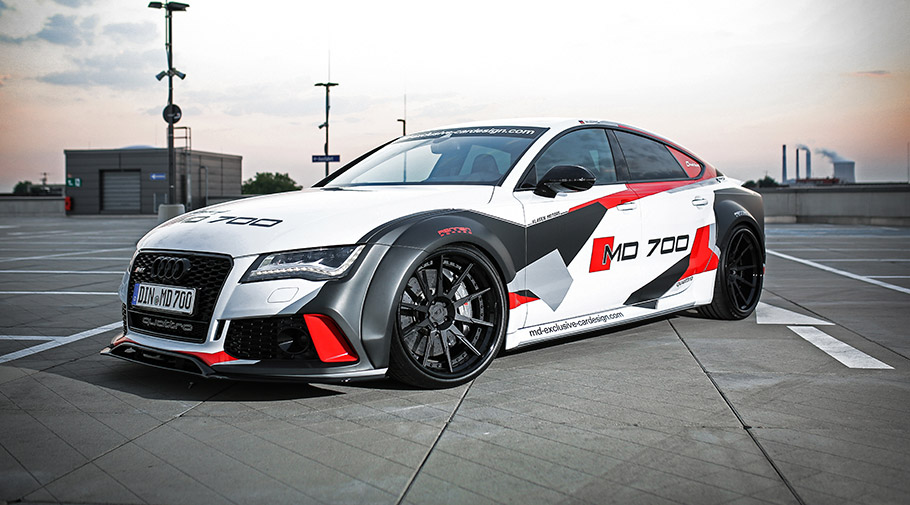 The Audi RS7 has impressed both fans and critics of the brand. It is both elegant and super sporty and at the same time brings tons of special additions to the whole lineup. However, there are people that are still not satisfied with all the features. Some of them are team members of M&D Exclusive Cardesign studio from Germany.
These gentlemen indeed brought to life a sort of the beast that lied within the stock RS7 machine. One of the main additions include a PD700R Widebody Kit that is exclusively created by the styling partner Prior Design. This thing adds more aggressive front bumper with larger air intakers and spoiler lips, while the rear bumper is somehow tighter and more muscular and showcases large diffuser.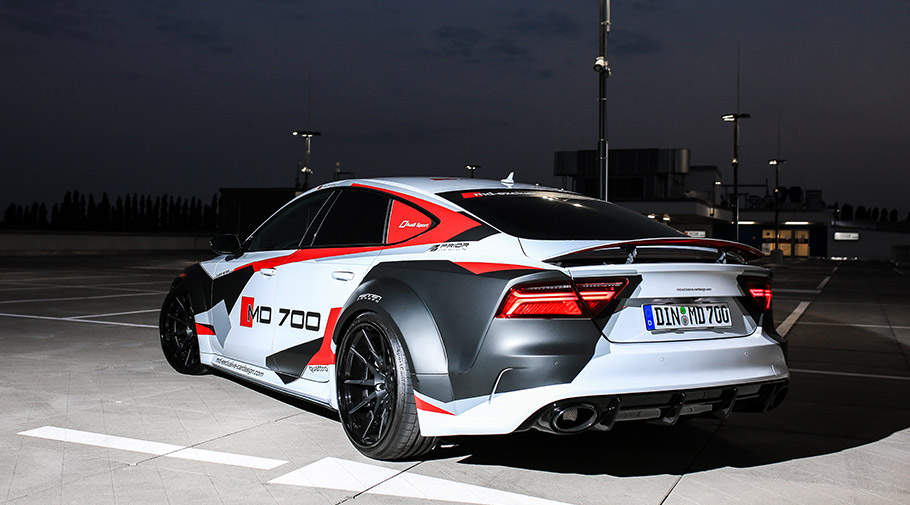 The wider wheel arches are filled with neat 10.5x21-inch Rennen Forged R60 X-Concave alloys, wrapped by 265/30ZR21 Continental tires. Finished in stylish matt black cover, these wheels are both eye-catching and functional. And we do do like them!
SEE ALSO: Audi is ready for 2018 season year: here are the main suspects
The interior completely resembles the exterior design language. And despite the multifunctional dashboard, the cabin looks cozy, comfortable and most importantly, functional.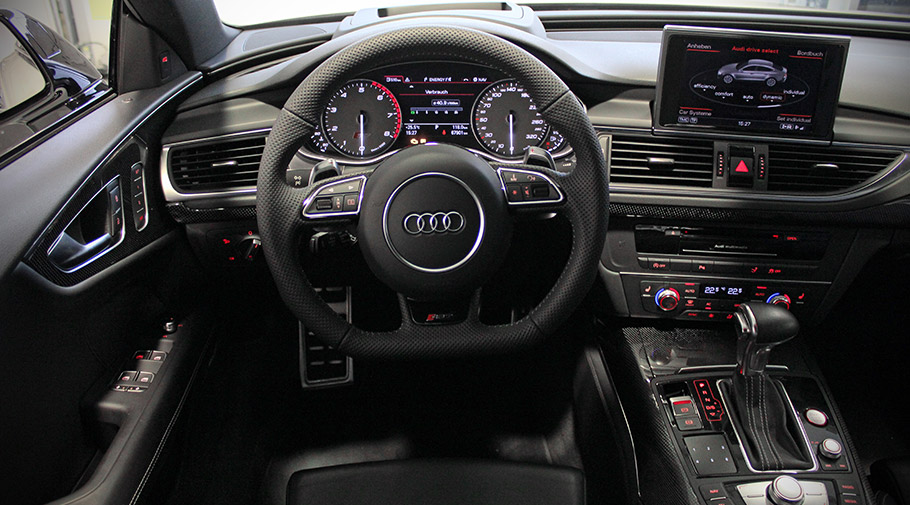 And finally, let's talk about the most interesting part of the whole vehicle: the drivetrain system. The stock 4.0-liter bi-turbo V8 produces a total of 420hp and 550Nm of power output. We are sure that there will be people that do wonder why there aren't some additional horses and torque values? Well, there are! M&D engineers have done some super nice turbocharger upgrades and have added neat exhaust upgrades that together contribute to generating additional 280hp and the titanic 400Nm of torque for a total output of 700hp and 950Nm for some dramatic road and track action and tons of adrenaline. Sweet!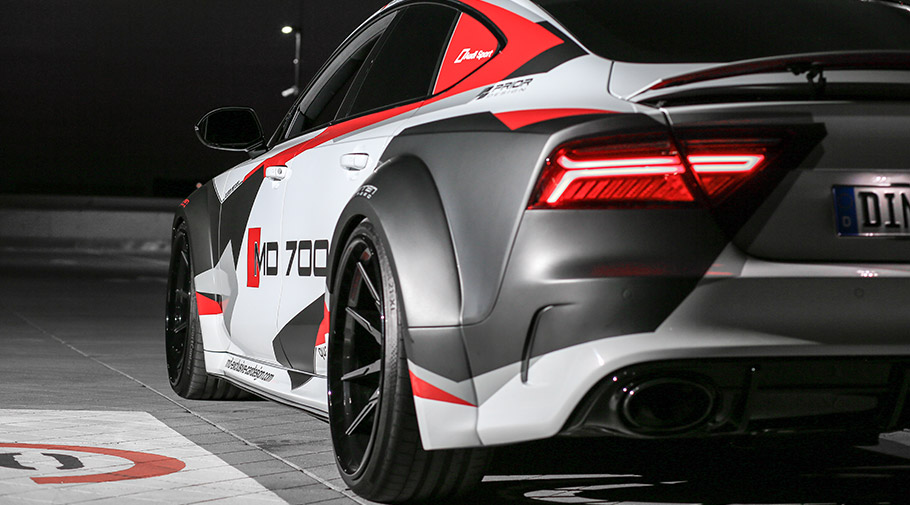 Source: 2016 M&D Exclusive Cardesign Studio