McLaren 12C Can-Am Edition Racing Concept debuts at Pebble Beach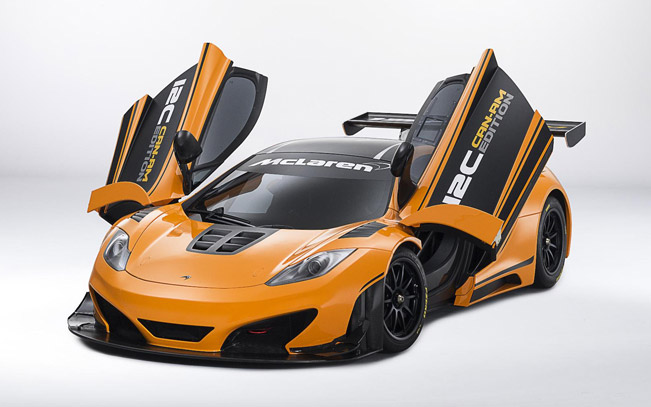 McLaren 12C Can-Am Edition Racing Concept is a dramatic track-focused concept, which will participate at the Pebble Beach Concours. The new McLaren concept is in historic McLaren Orange and satin black.
The exterior of the car is all about contrasts. The emblematic orange hue stands out as an opposite t the satin black, which one can see on the roof, door and bumper sections. At the same time the carbon fibre also includes on the side radiator vanes, wing mirrors and engine cover.
Other details finished in carbon fibre are the McLaren badges on the front and rear. In addition, beneath the surface, the 12C Can-Am Edition shares the same carbon fibre MonoCell chassis as the 12C road car.
Nevertheless the 12C Can-Am Edition is not subject to the regular racing regulations, because it is only in concept stage. It includes however, the revised version of the popular 3.8-litre twin-turbo V8 engine and features a one-of-a-kind engine calibration and optimized cooling system.
Basically this means that the power output can reach up to 630 hp (463 kW), making it the most powerful 12C derivative ever shown. The overall weight of the car is just 1,200kg (2645.5lbs).
Given these facts, combined with the unique aerodynamics of the 12C Can-Am Edition, lead to the conclusion of unique and sports driving experience. In addition, this concept will also feature McLaren Racing using Formula 1 technology and simulation in order to optimize downforce. This unique package delivers an enhancement in downforce of 30 percent.
To go further into details, the optimized aerodynamic package comprises of carbon fibre front splitter, carbon fibre dive planes, and a carbon fibre wing which dominates the rear of the car.
Furthermore, the wing is held in place by polished aluminium mounts. An imposing carbon fibre diffuser helps to additionally improve the aerodynamic package, fitted beneath the two-tone rear bumper.
Given that this model has an extra power output, the car is kept in check with a braking system developed by Akebono. In fact, this is a highly efficient braking system which is positioned behind a set of black satin-finished forged lightweight racing alloy wheels, shod with Pirelli racing slick tyres.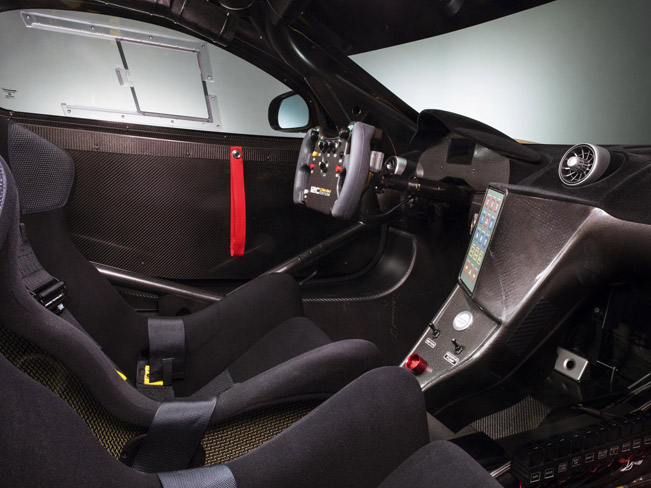 The interior of this McLaren is stunning. The cockpit includes ywo black race seats, complete with full six-point harnesses are mounted within the cabin. At the same time a full race-specification rollcage has also been fitted.
The steering wheel however, is something we have already seen in the 12C GT3, with the shape and grip derived from that of Lewis Hamilton's MP4-24 Formula 1 car. Here one can see the carbon fibre theme in continuation. It goes throughout the cabin, across the dashboard and sill panels. An integrated air conditioning system is also included.
Source: McLaren