What did Mazda show at the 2016 Fleet Show?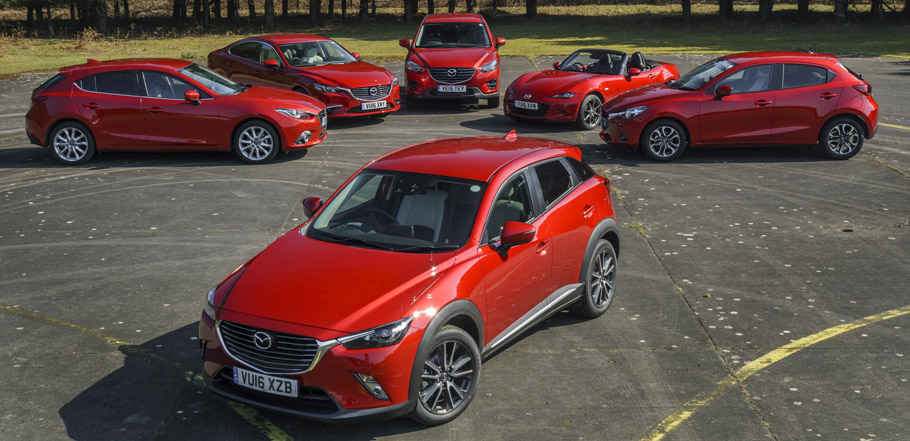 With one of the most recent model ranges in the industry that combines low CO2 emissions, stylish appearance and agile and smooth performance, Mazda's well-known model lineup is set to drive further fleeting growth in 2016, following some neat sales, marked in the past three years.
With a 22 per cent recorder year-on-year-rise in 2015, Mazda arrived at the prestigious Fleet Show with an award-winning range and record sales. At the event, fleet chiefs and managers were able to drive some of the key corporate models as Mazda3, Mazda6, the latest and greatest Mazda CX-3 and Mazda CX-5 ranges, along with the World Car of the Year winner, Mazda MX-5. Sweet.
SEE ALSO: Mazda CX-4 Crossover SUV Finally Revealed in Beijing
As expected, Mazda6 remains brand's fleet favorite, but Mazda is also reporting strong interest among some of the buyer chosen as Mazda CX-3 and Mazda CX-5 sport utility vehicles. In fact, Mazda3's popularity and demand hasn't stopped rising since the introduction of the 105hp (78kW) 1.5-liter SKYACTIV-D unit with CO2 emissions of only 99g/km.
Colin Oliver, fleet operations manager at professional services firm PwC that runs user-chooser fleet of about 1,750 vehicles, emerged from driving Mazda CX-3 1.5-liter SKYACTIV-D with CO2 emissions as low as 105g/km and exceptional fuel economy as 70.6pg had something to say:
"The company car benefit-in-kind tax regime is incentivising employees to drive greener vehicles."
Source: Mazda