Magna Steyr offers shortcut to EV production
As car manufacturers start to feel the economic pinch, they are looking to outsource more and more of their product development work to suppliers. That's the view of Austrian-based Magna Steyr, best-known for its contract manufacturing for the likes of Chrysler and Mercedes-Benz.
The company is keen to show off its design and development capabilities, especially when it comes to electric vehicles. Magna Steyr already has a contract to help Ford develop an electric version of the Focus – and at Geneva it showed an entirely self-designed electric prototype, the Mila EV.
Magna Steyr describes the Mila EV as a "fully integrated electric vehicle platform which can be used by every OEM to realise their own products, drive and design strategies in the shortest time."
The platform is fully engineered and can be built as pure battery-electric car, a hybrid, a natural gas-powered car or even a hydrogen fuel cell vehicle. It's designed to meet all crash testing standards, while the platform is flexible enough to be 'right-sized' to any customer OEM's requirements.
Magna Steyr is hoping a manufacturer will buy the basic design "off the shelf" – which would allow it to get a fully engineered electric car into production far more quickly than if it were to start developing such a vehicle on its own.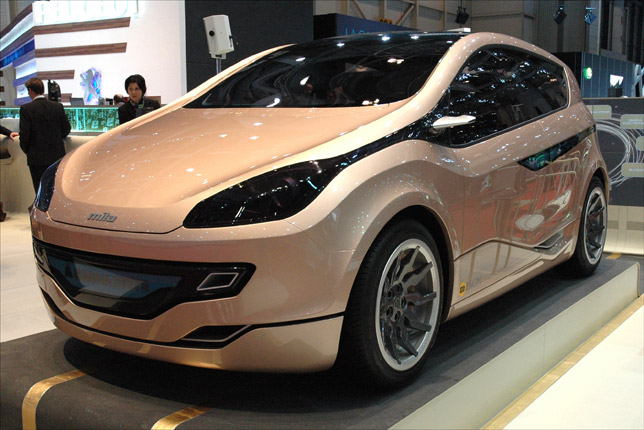 The design is so flexible that Magna Steyr believes more than one manufacturer could build distinct cars on the same basic architecture, thus leveraging economies of scale which could be shared. And of course, Magna Steyr wants the contract to build the cars "With the proven Flex Plant concept, all versions can be made on one single production line," said a spokesman.
The Geneva show car is a 4m-long five-door version, with a 67hp electric motor powered by Magna Steyr-developed lithium-ion batteries. It has an average charging time of 2.5 hours, and it has an ranges of up to 150km. Solar cells integrated in the glass roof provide additional energy generation, and the drag-inducing wing mirrors have been replaced by rear-view cameras.