Mercedes SLS AMG with Lorinser RSK8
Sportservice Lorinser, the aftermarket expert from Germany renowned for its astonishing Mercedes conversions has introduced its latest development, the Lorinser RSK8 wheel design for the latest incarnation of the Gullwing – Mercedes–Benz SLS AMG.
Representing a three-part forged rim with seven spokes and stainless steel bolts, the all-new Lorinser RSK8 is a remarkable mixture of dynamism, sleek vision and high-end quality. For the SLS AMG, the RSK8 wheel is offered in the dimensions 9.5x20-inch for the front and 11 x 21 for the rear axle, wrapped in 75/30 ZR 20 and 295/25 ZR 21 rubber.
The Lorinser show ride boast gold-like version of the new wheels design, which contrasts perfectly to the Gullwing's black exterior and contemporary styling. The new RSK8 rim by Lorinser is manufactured in forged technology and further improves significantly the braking response and handling of the mean two-seater.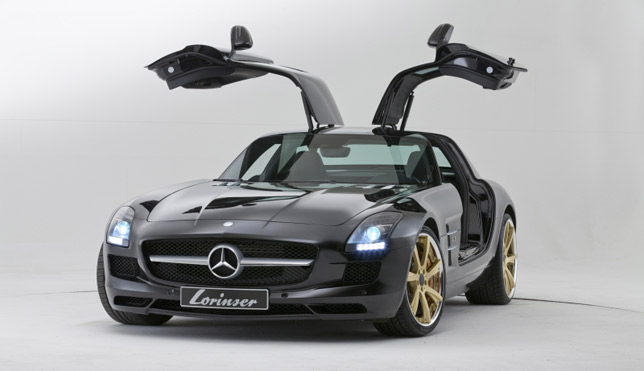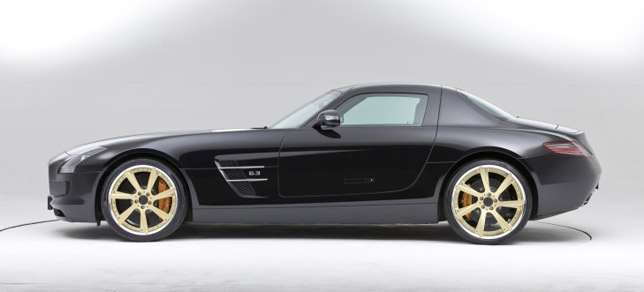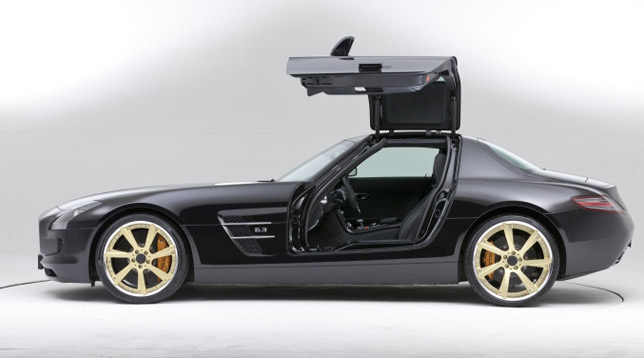 Source: Sportservice Lorinser