Lorinser Mercedes-Benz S70 with Power Kit
Lorinser has announced their latest creation – the S70 6.0 V12 Bi-Turbo based on the Mercedes-Benz S600 L V12 Bi-Turbo, M275. The car comes with styling and performance modifications… lots of them.
The exterior boasts full aerodynamics body kit including new front and rear bumpers, a pair of modified side skirts and ventilated fenders. There is also a rear roof-mounted spoiler, a rear diffuser and a set of huge 20" light alloy wheels fitted with Yokohama Advan Sport tires. The front wheels are 9J x 20" and the rear 10J x 20" in multi piece Lorinser RSK6 design.
The interior is also fully restyled. It comes with special Nappa leather and wood in piano black lacquer. There are also Lorinser crests found on the head rests, seats, steering wheel. The instrument clusted is now revised to show speed up to 360 km/h.
The well-known 6.0 liter V12 bi-turbo engine received complete rebuild including - new camshafts, bigger turbochargers, an updated ECU and a full sports exhaust system, which you can hear in the video below. The rear axle is reinforced, so it won't get away from the car, when you step on the gas pedal.
The result is sensational – 805HP (592 kW) and 1270Nm (936 lb-ft) of torque t 1900RPM. The top speed is limited to 300 km/h (186 mph) or 330 km/h (205 mph) upon request.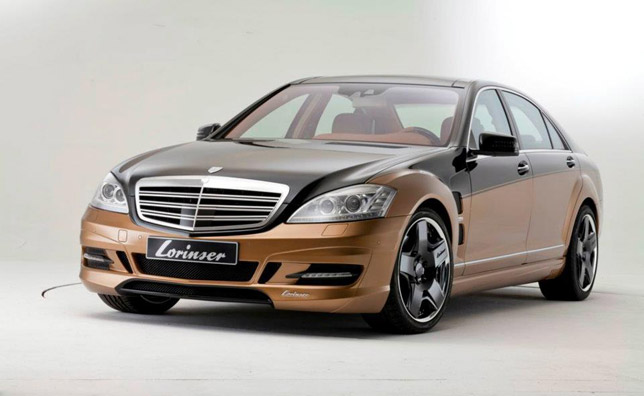 Source: Lorinser