Lightweight Bugatti Veyron With 1500 Horsepower Planned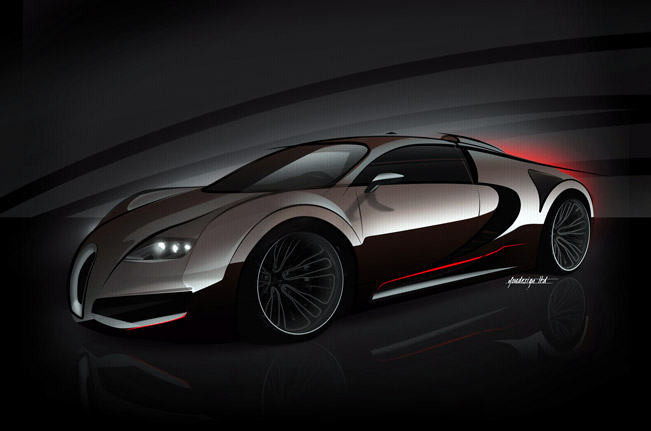 A lightweight 280 mph-plus Bugatti Veyron Hypercar is going to be launched as early as next year and it is said that it will be capable of generating more than 1500 horsepower. In fact, the production of this final and highly extreme version of the Veyron is set to satisfy the ambitions of the luxury brand for astounding performance.
Currently, the team at Bugatti which is responsible for this project is looking at several options. There isn't set any time limit, but still the specialists are sure that in order to be worth it, the programme has to be expensive and time-consuming.
It was also disclosed that the new model will be based on Veyron Super Sport, but it will be dramatically enhanced in terms of weight and hence will include new weight-saving technologies. This probably means that for the structure of the will be used extensively carbon fibre, which is to cut about 200 kg from the Super Sport's 1888 kg kerb weight.
In addition, there will be also included enhancement in terms of power. In contrast to the Super Sport's standard 1184 horsepower (870 kW), the planned Veyron will have a potential power output from the quad-turbo W16 engine of more than 1500 hp (1103 kW).
There are also rumors that the unit will be possibly combined with an electric boost system. The most extreme version of Veyron, would probably achieve at least 280 mph, in order to bring enough satisfaction to the customers who are willing to pay the more than £5 million price for it.
Source: autocar.co.uk