Kicherer Mercedes GL42 Sport Black
Kicherer has just unveiled its latest, robust yet sporty conversion named under the badge Kicherer Mercedes GL42 Sport Black.
As the name of the German expert's all-new project hints, it is based upon the Mercedes-Benz GL 420 CDI and further showcases stunningly bettered output figures, and reinforced look.
In the terms of style, the Mercedes GL42 Sport Black by Kicherer is quite sportive, it has new matte black exterior finish, black grille and decorative strips, as well as a set of 22-inch lightweight alloys – "Vogue" in massive design wrapped in high-performance rubber. In favour to the tweaked crossover SUV's new more athletic character, Kicherer has further installed new two-pipe sports exhaust unit.
Under the bonnet, the Mercedes-Benz GL 420 CDI's 4.2-liters V8 common rail turbo diesel plant has been boosted to 380 horsepower and 900 Nm of maximum torque.
Another custom highlight on the GL42 Sport Black is the contoured ergonomic sports steering wheel by Kicherer, which unmistakably gives the interior more individual style.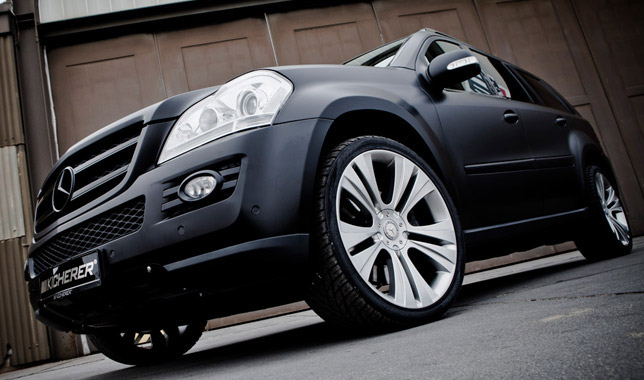 Source: Kicherer