Kia Releases First Teaser Sketches of Niro Hybrid Crossover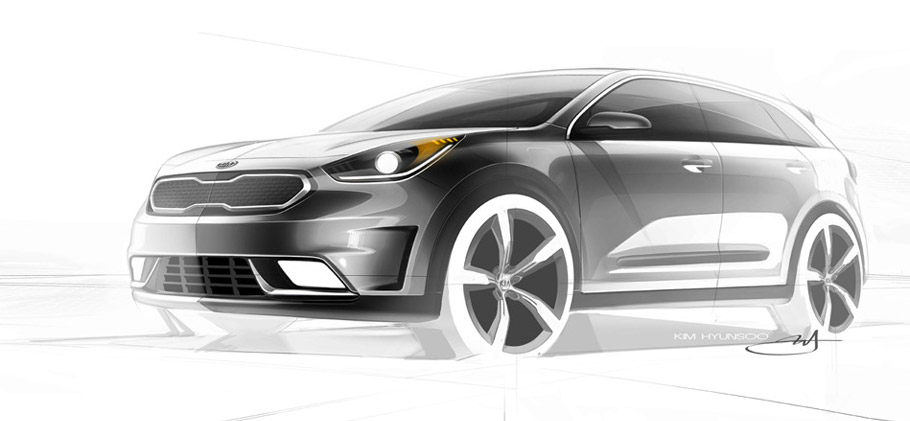 Kia Niro is a vehicle which is probably very familiar to you. We have seen it in 2013, because back then it made its public debut as a concept at the Frankfurt Motor Show. Now, Kia South Korea has released first couple of sketches to tease the future production variant of the Niro Hybrid Crossover. The company also announced that the vehicle will have its market launch during next year and more importantly, that it is going to be a global model.
SEE ALSO: Kia Niro Concept 
It was also confirmed that the car will be driven by a 4-cylinder 1.6-liter naturally aspirated engine and an electric motor. Both will be mated to a 6-speed dual clutch transmission. The electric power will be secured by a 1.56 kWh battery. In this configuration, Niro Hybrid is going to produce 105 horsepower (77 kW) and 147 Nm (109 lb-ft) of optimum torque.
Concept vs Production Niro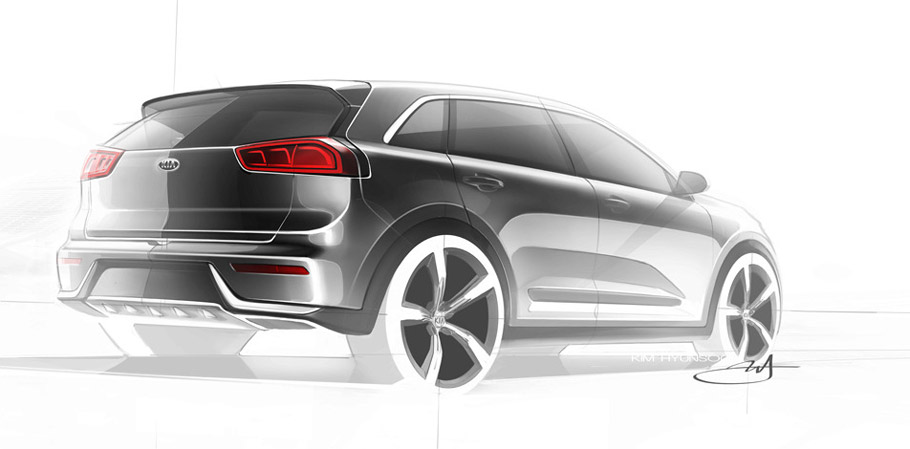 We have featured the gallery of the concept below, so you can make a comparison between the sketches and the 2013 version. What we can clearly see is that the concept version has three doors with gullwing configuration. Fortunately, Kia has removed the outdated gullwings and added five doors instead. That's not only more beautiful, but it is also more practical and perfect for a production variant of the car.
Just like the concept, the sketches reveal that the future Niro will have a low profile and sleek proportions, with sporty stance and athletic attitude. Kia also disclosed that the car will be made with aero body panels so that the car can make the most of its efficiency.
We are definitely looking forward to see and hear more about this hybrid concept, and we do expect to get more details very soon. Stay tuned.
Source: Kia