Kahn Designs a Keswick Green Defender that is Ready for Action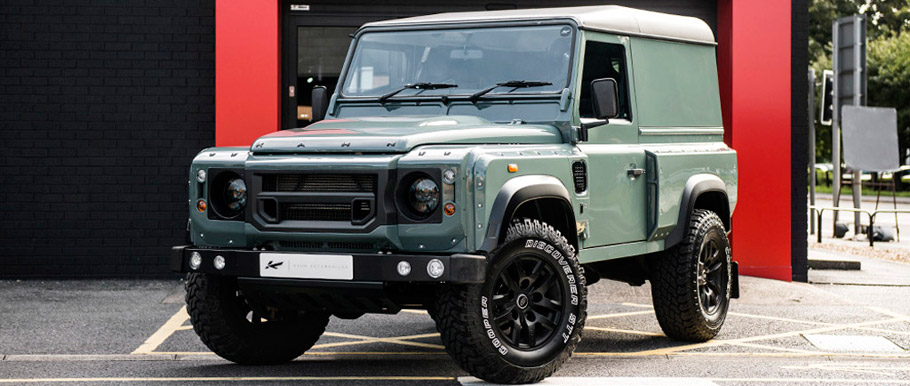 Keswick Green is the new color of the famed Kahn Land Rover Defender Hard Top Chelsea Wide Track vehicle. We have seen it in ecstatic Silver color, but we also think that the more we see of it in various options, the more we like it. This is one of the simplest reasons why the Defender is featured in today's news. And here are the details.
Exterior
As mentioned Keswick Green is the choice for the exterior color of the model. But its appearance is not attractive only because of that. Given that the Defender has an innate boxy styling; it was easier for the tuners to emphasize its muscular appearance with some simple but very effective changes.
SEE ALSO: Kahn Releases Silver Land Rover Defender Hard Top CWT 
They have added a new set of front and rear wide wing arches with exposed bolt apertures. In addition, the front fascia also received different bumper with integrated daytime running lights and shadow chrome headlights.
What is more, the X-Lander front grille was color matched to the lower bumper guard in order to reinforce the strong appearance of the Defender. Chelsea Truck Company delivered the wheel cover and optional side steps.
At last, 1948 Defend Retro wheels of the 16-inch size are the 'shoes' of this big vehicle. They are fitted with 235/70/16" tyres at all four corners. By the way, the wheels are painted in Piano Black and come with Diamond Cut finish.
Interior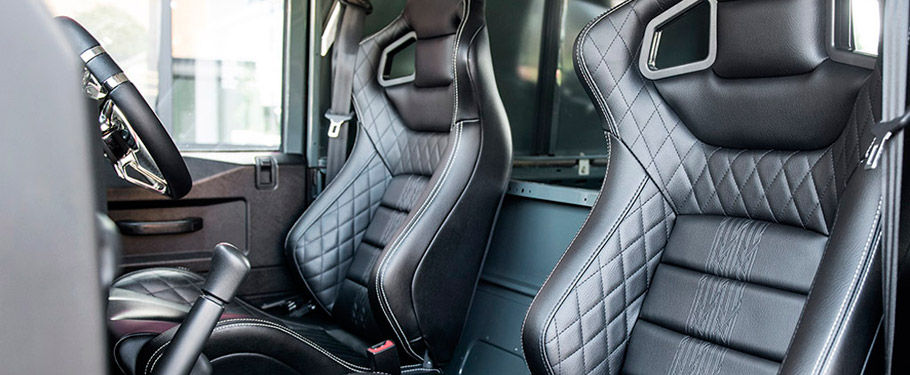 The first thing to spot inside is the Sports GTB seats wrapped in quilted and perforated leather. The instrument binnacle received full leather upholstery, while the door card set was completed with Alcantara trimming. Hard-wearing floor mats, Kahn's billet steering wheel and vented foot pedals in machined aluminium as well as the Churchill time clock integrated into the dashboard round out the impressive styling of the luxurious cabin.
Which one do you like more, the Silver or the Keswick Green Land Rover Defender Hard Top CWT?
Source: Kahn Design