Kahn Design makes a special tribute to the English football team
Project Kahn has made a special exclusive vehicle that would serve as a tribute to England's 2018 World Cup football team. The vehicle features manifestation of Saint George Livery and tons of exclusive features. Although England did not become world champion, all England fans can find solace in the Autobiography Pace Car Edition.
What the car features is carbon-fiber front grille, new front bumper, new front bumper front spoiler, carbon-fiber rear roof wing and front and rear widened wheel arches with integrated air dams. Furthermore, the exterior styling is enhanced and completed by adding large 23-inch Pace car wheels that fit neatly the extended arches and the new Quad crosshair tailpipes.
SEE ALSO: Volvo XC40 earns five-star rating at 2018 NCAP tests
In terms of interior, the vehicle welcomes anyone to a rather luxurious and comfortable place. The door tops, door arm rests, central console, instrument binnacle and steering wheel have been upholstered to match the new color scheme and at the same time add comfort and pleasure to the eye. There are stainless steel door entry sill plates and aluminum foot pedals that add a touch of aggressiveness along all the luxury and classy expression.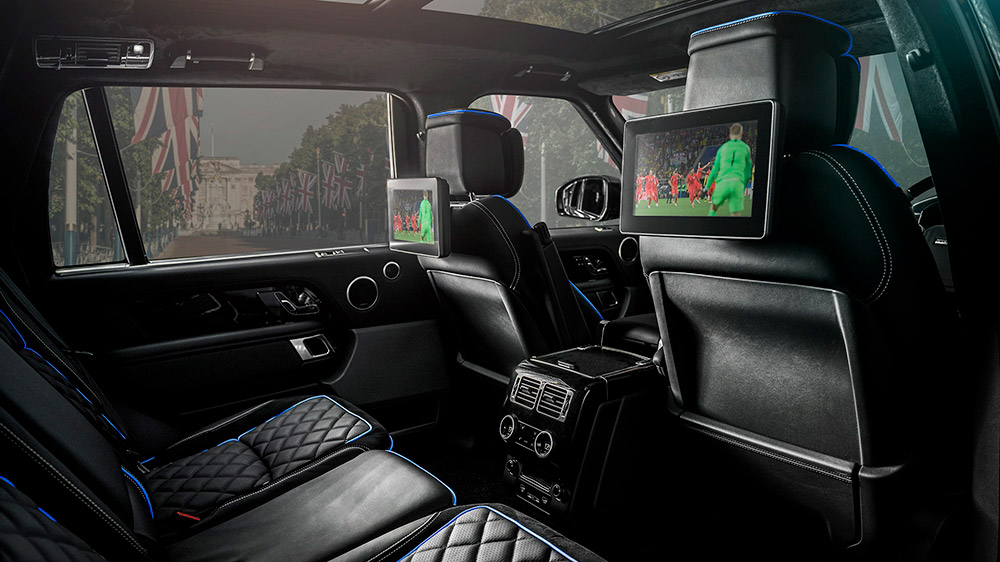 What you should also know is that there will be merely 49 vehicles built – if you are interested in having one you'd better hurry up! The demand is strong with this one!
Source: Kahn Design