JMS Releases Tuning Kit for Volkswagen Passat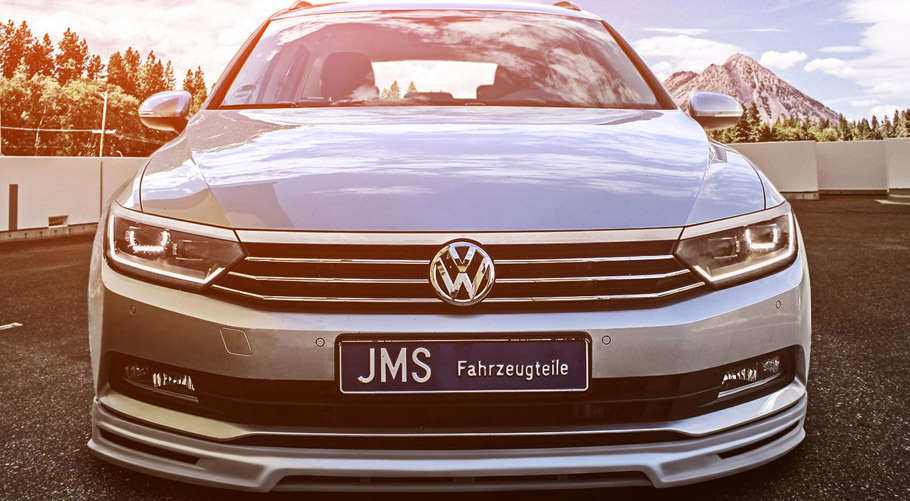 JMS Volkswagen Passat 3C B8 is this week's suggestion by the talented German tuners. After we have seen the exquisite BMW 5-Series Facelift, it is now time to take a look at the makeover of another German-made legend: the Passat. The work here is very similar to the one done to the BMW, so if you want to remind yourself what the tuner has revealed last week or to just make a comparison, please click the link below.
SEE ALSO: Simple but Charming: Meet JMS BMW 5-Series Facelift 
Tuning Program for the Newest Passat
What has happened to this Passat 3C B8? As you can see, it has received a brand new wheels (not one but even two types) and suspension set that has lowered it substantially. For a sportier appeal, JMS added front spoiler lip. This lip also serves as a means of lowering, bringing the vehicle with 30 mm closer to the ground.
Furthermore, the KW Variant 3 coil-over suspension also minimizes the ride height of the VW with 50 mm at the front and 40 mm lower at the rear.
Wheels & Tires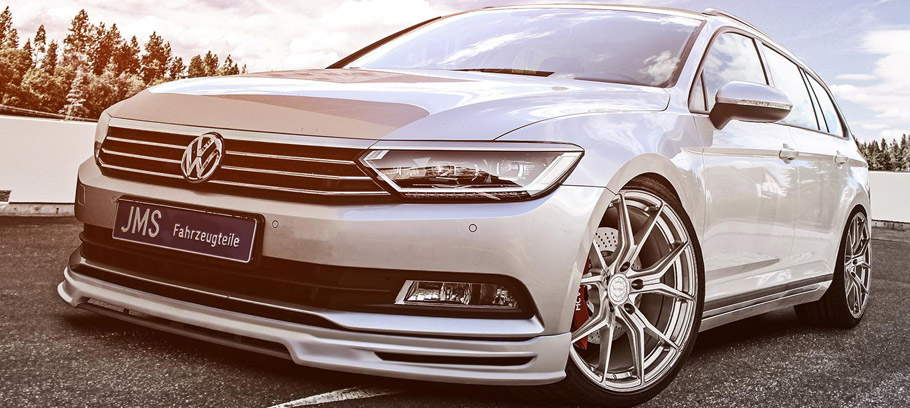 Necessary for the perfect look of this Volkswagen is the combination of wheels and tires. The alloys here are the black Barracuda Racing Challenge wheels or the crosspoke wheel Barracuda inferno in racing silver, both coming in the dimensions of 19-inches. They are fitted with appropriate tires.
Other accessories like the JMS accelerator "Speedpedal", performance upgrades and the in-house made sport-exhaust systems are also included in the JMS program.
Any thoughts?
Source: JMS Fahrzeugteile