JMS Opel Insignia
In search for an executive saloon but tired of BMWs or Audis and Mercedeses? They are the usual choice but one can never get hurt from trying something different. Oh Look! Here's an Opel Insignia... and it's been tweaked by German motoring specialists JMS. It's a starter project with more options due to come. I basically depends on the customer.
What you do get however, is a KW coilover version 3 inox for a suspension. That will set you back $2,226. Because of it, the Insignia will be lower than usual – specifically, 55mm lower at the front and 45mm at the back. For a more modest sum of $315 you'll also get a JMS racelook apron which you can screw on the standard front bumper and apply...glue, apparently.
By far the most expensive feature on this Insignia are the 9x20 AR1 Race wheels wrapped in 245/35R20 tires. All four of them cost $3,423.
More exterior enhancements and exhaust pipes can be ordered upon request for an overall complete look.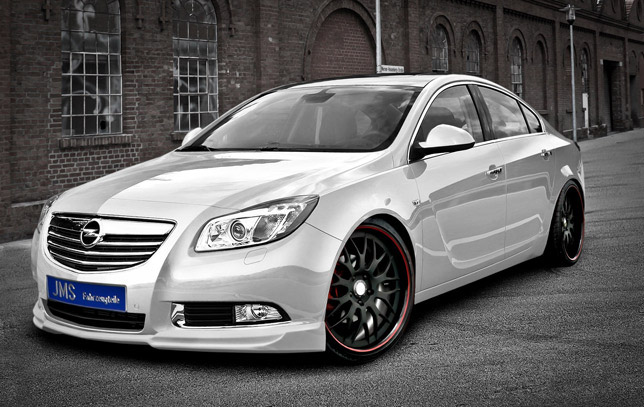 Source: JMS