Jeep Wrangler Sahara Restyled By Vilner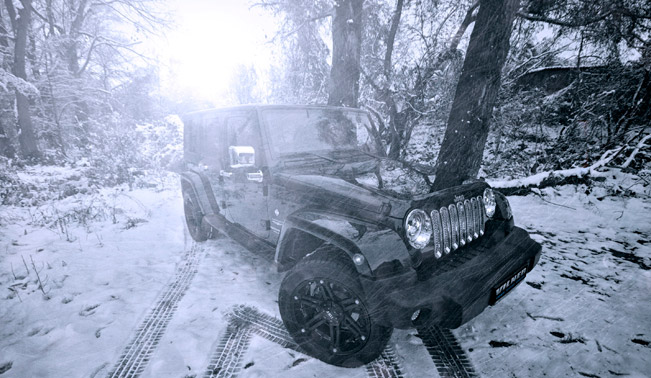 Vilner Jeep Wrangler Sahara is the new proposal from Art Studio Vilner for the New Year. The talented Bulgarian tuners have made this Wrangler look even better – more luxurious and cozy.
Inside, the Jeep is a true masterpiece. The designers have decided to give the vehicle an interior in two colors – black and red. As materials they have used leather and Alcantara. The originally white ceiling has been painted in black, while the plastic elements on the doors, steering wheel and the air outlets on the dashboard has been slightly metallized.
To make it even more harmonious inside, the tuners have created new belts in the color of the seats. As a special treat for they client, they have designed an individual travel bag in the style of the interior.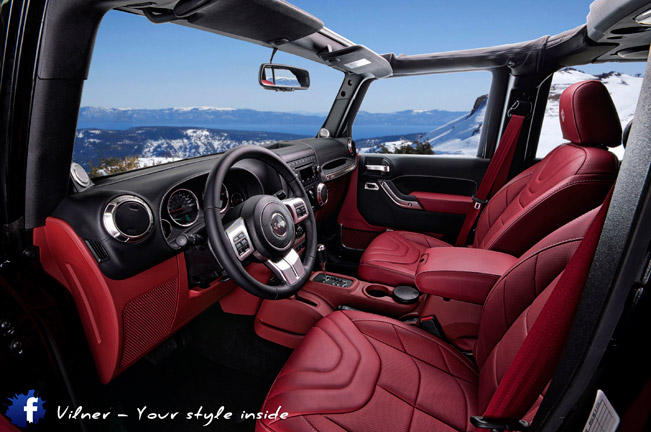 In terms of exterior, Vilner decided to reinforce the masculine look of the car via the substitution of the old 17" wheels with 20". Then, the Wrangler has been equipped with LED headlights, LED fog lights and LED rear turn signals. Chrome has been used for the door handles, grilles, mirrors and the tank cap.
As a final touch, chiptuning has been performed. The original 200 horsepower (147 kW) of the 2,8 CRD Engine have been enhanced to 261 hp (192 kW), while the torque was raised from 460 Nm (340 lb-ft) to 558 Nm (412 lb-ft).