Jaguar Land Rover announces new models at LA Motor Show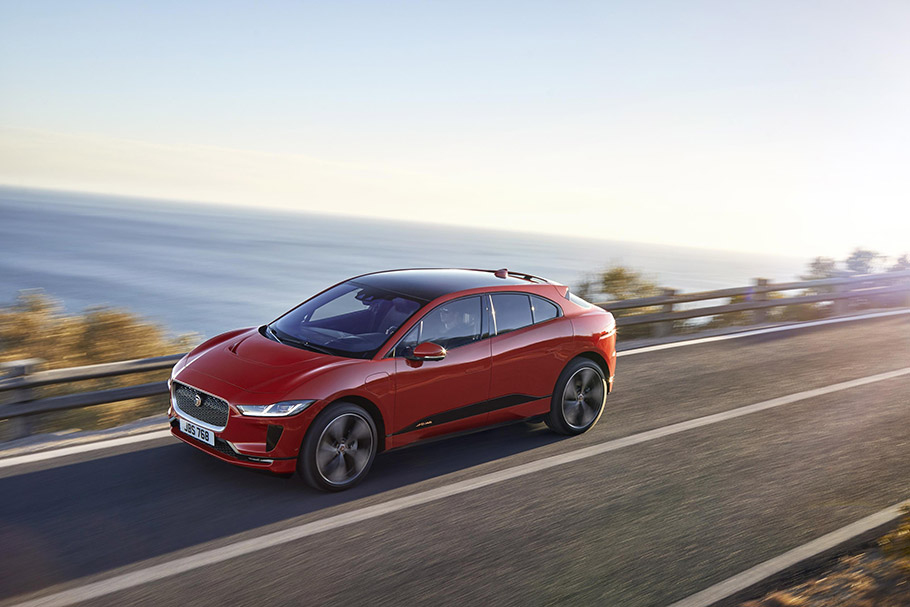 Jaguar Land Rover will reveal new vehicles in the lineups of both brands at the 2018 Los Angeles Auto Show, held from Nov. 30 – Dec. 9 at the Los Angeles Convention Center. Jaguar and Land Rover will focus on new hybrid and electrified models and technologies and will showcase some new technical and engineering solutions that would be incorporated in future models.
What we know so far is that Land Rover will focus on its two new electric machines – 2019 Range Rover and Range Rover Sport PHEV – brand's first plug-in hybrid machine. Furthermore, what we will see at the show is large variety of other models, including 2019 Land Rover Discovery and the World Car Design of Year winner – Range Rover Velar.
New Jaguar I-PACE
On the other hand, Jaguar team will showcase new I-PACE midsize performance SUV – brand's first battery electric vehicle. This machine catches the eye with bold design, muscular stance and confident expression. Of course, enthusiasts will relish the capabilities of new kind of drivetrain system, revised engine and new technological gadgets. With a 90kWh battery, I-PACE delivers EPA estimated range of up to 235 miles and 0-100km/h acceleration time of 4.5 seconds. Impressive, right? Also, new family guy comes with fast charging option – 0 to 80 per cent charge can be achieved within 40 minutes, using the 100kW public fast charger.
2019 Range Rover Sport and Range Rover Sport PHEV
New PHEV P400e engine combines the massive 296hp turbocharged four-cylinder Ingenium gasoline engine with an agile 114hp electric motor. This system is backed by an advanced 13.1kWh lithium-ion battery, which gives enough electric power for the greedy 398hp of total output and the permanent four-wheel drive (4WD) system.
Furthermore, both machines can be operated in two driving modes: Parallel Hybrid mode, the default one, which combines gasoline and electric drive, or the EV mode, which enables the vehicle to run entirely on electric energy – ideal for smooth and comfortable runs and short trips.
SEE ALSO: Honda reveals new 2019 Passport SUV. Here are the essentials.
Of course, both Range Rover and Range Rover Sport PHEV feature latest connectivity and technological features as brand's signature InControl Touch Pro, Smartphone integration with Apple CarPlay and Android Auto, Voice Recognition and more.
Stick with us for further information!
Source: Jaguar Land Rover