2014 Honda Civic Si Coupe Teased Ahead Of SEMA Debut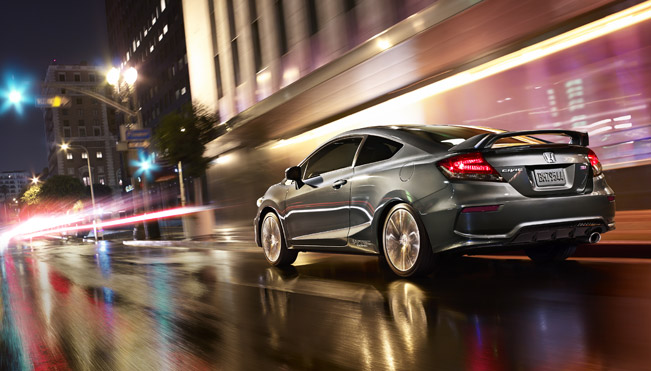 2014 Honda Civic Si Coupe will expend the current Civic lineup for next year and will bring about major improvements. Unfortunately, the details and the technical changes included will be announced in the coming weeks.
Ahead of the official debut of the car, which will take place at SEMA Show, Honda has released a teaser image showing the back of the 2014 Civic Si. As a matter of fact, the Civic model is one of the key vehicles which have been chosen for a great platform of choice for those seeking personalization potential and built-in performance coupled with unmatched reliability.
The upcoming new model will pay tribute exactly to this tradition. In addition, Honda will be displaying multiple variations of the Civic at the event. Next to it, the brand will also showcase the Honda SEMA booth, which will feature an impressive array of personalized automobiles, motorcycles and the 133-mph "Mean Mower".
Source: Honda