Hartmann Mercedes-Benz Citan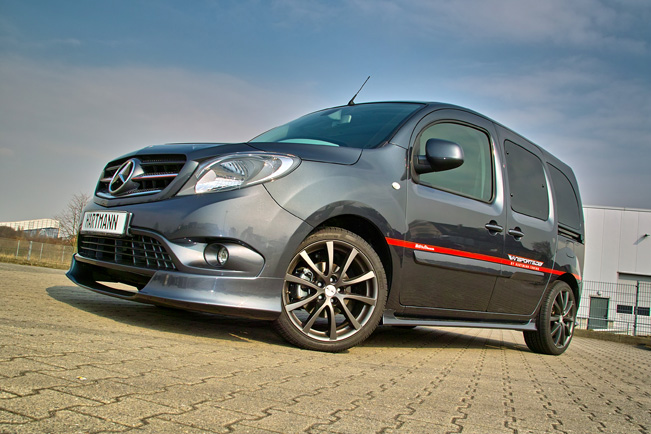 Hartmann Motorsport has announced their tuning package for Mercedes-Benz Citan. It is called MetroProtect, which includes guard-systems - front-guard, side-bar-set, rear bumper protector set.
More sportily oriented drivers will be enthusiastic about the styling line "MetroStream". Whether MetroProtect or MetroStream – both VANSPORTS styling packages provide the appearance of the Mercedes Citan with more individuality and attractiveness.
This program includes an exclusive looking grill and a spoiler set (front and rear) as well. Also available are side skirts and a sport suspension with a lowering of the car of 25 mm front /rear.
There is also an electronic accelerator pedal-kit, which optimises the response time of the engine.
Source: Hartmann