HARTGE BMW M550d xDrive Touring F11 - Test Drive [video]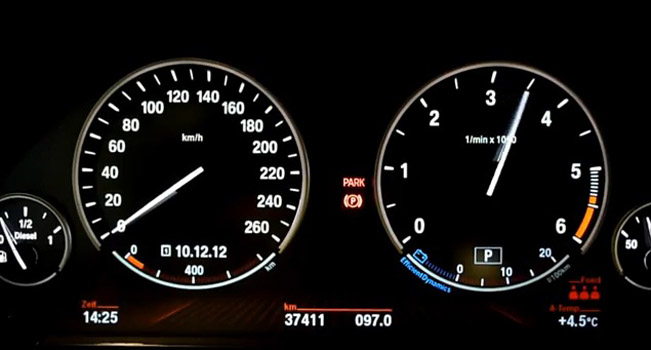 Hartge has published a video with their tuned BMW M550d xDrive Touring F11. The mighty diesel is doing several accelerations from 80 km/h to 200 km/h. It is really impressive, what a big station-wagon can do on the highway.
BMW M550d xDrive Touring F11 is powered by a 3.0 liter three-turbocharged diesel with code name N57D30. The engine also features high-pressure piezo injectors and a lot of aluminum elements. It delivers 381HP (280 kW) and 740Nm (546 lb-ft) of torque. 0-100 km/h in 4.7 seconds and a top speed of 250 km/h (155 mph) – electronically limited. The fuel economy is just 6.3 liters per 100 km. The engine is mated to an 8-speed ZF automatic gearbox and the power is put on the road through AWD system.
The Hartge version boosts the engine to 438HP (322 kW) at 3,000RPM and 870Nm (642 lb-ft) of torque at just 2,900RPM. The price of the performance package is 2,689.40 including 19% VAT.
Source: Hartge