G-POWER reveals new M5 revised model. Check it out!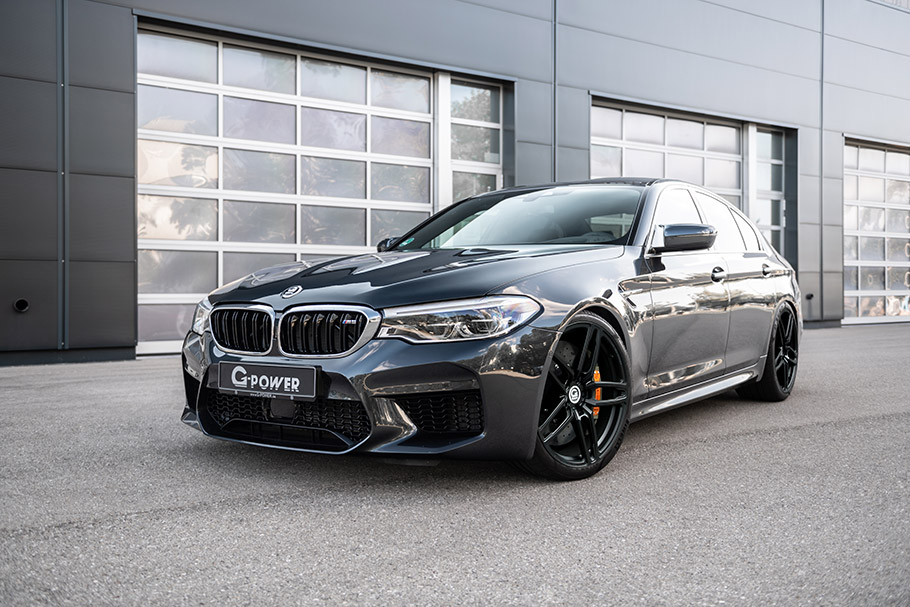 There's a new star that joins the rank of high-power sedans – Back when BMW presented the new M5 F90 with twin-turbo V8 that generates a total of 600hp and exclusive Mspecific four-wheel drive installed for the first time in a BMW machine, everyone was excited about brand's intentions and capabilities, but no one has expected that G-POWER team would tweak the vehicle in an unprecedented way.
G-POWER experts, who have been specializing for more than 35 years in upgrading and enhancing BMW M models, have done what they do the best – making a beast out of the stock M5 machine. The engineering team has managed to increase the horsepower output by 100hp in the lowest range and has also boosted the torque output for a total of 840Nm. The upgrading process can be executed in two different ways: by installing a V1 performance software or a V1 Bi-Tronik performance module. Either version is equally advanced and agile and the choice depends on buyer's taste: the plug-and-play Bi-Tronik module is quick and easy to install, and therefore easy to remove, while the performance software better suits customers that deal with higher demands for their vehicle.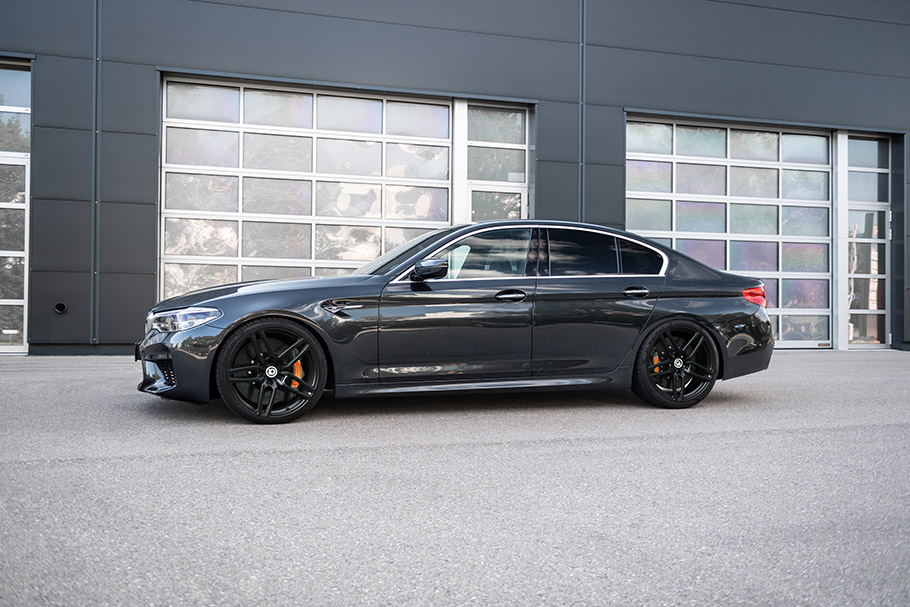 Furthermore, G-POWER team has included some more gadgets and systems: new downpipes, tons of modifications for the eight-cylinder engine and new titanium exhaust system with four 100mm carbon/titanium tailpipes. And something more, the M5 is equipped with a special V3 performance software that contributes to these high performance rates. Long story short, the vehicle is capable of chasing a top speed of 335km/h and sprint from 0 to 100km/h in mere 2.9 seconds.
SEE ALSO: VW announces Beetle's end. Here are the Final Edition models
And in order to enhance the sporty spirit of the vehicle, G-POWER team has refined the overall look of the BMW by including G-POWER VENTURI RR hood made entirely of carbon fiber and Hurricane RR forged wheels. 21-inches in size and with classic double spoke design, these bad boys neatly underscore the aggressive nature of the G-POWER M5. Enjoy!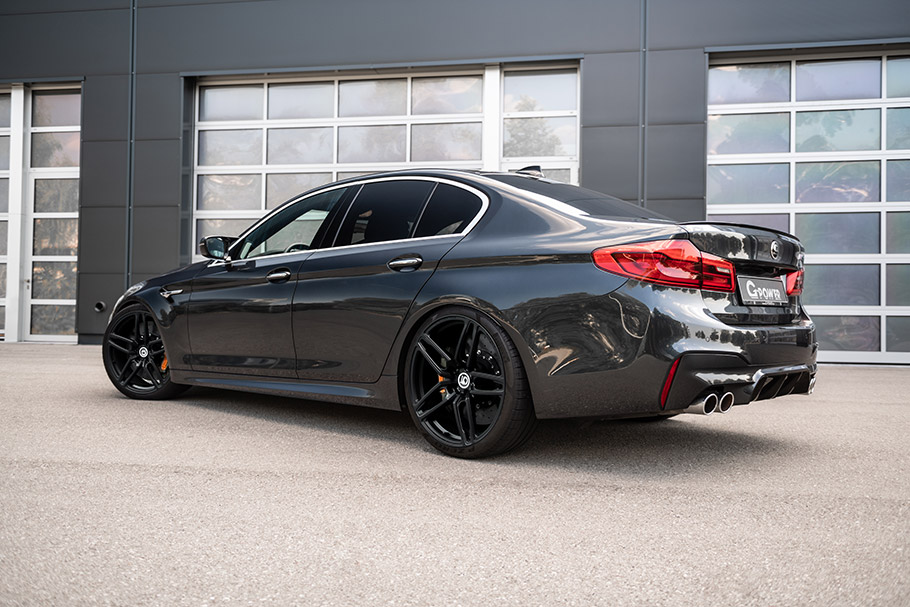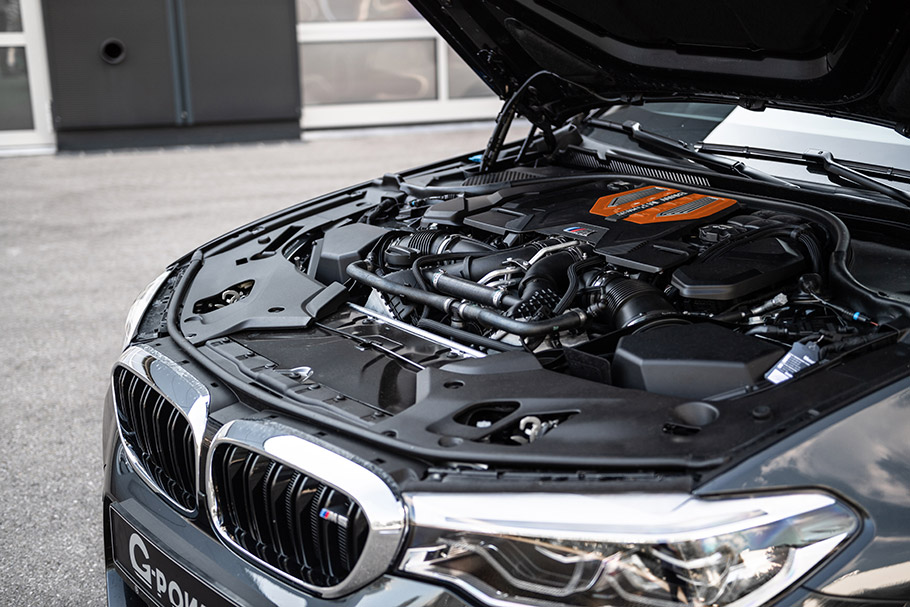 Source: G-POWER