Ford to become a leader in Autonomous technology by 2021?

Ford autonomous vehicles target Ride Sharing in 2021
With the burst of the autonomous technology, brand are in some sort of unannounced battling, constantly improving it and trying to bring the first innovations in the field. The latest news about the fully autonomous technology comes from Ford. It has just announced the intent of creating high-volume, fully autonomous SAE level 4-capable vehicle, that will be absolutely ready for commercial use in 2021 (in a ride-hailing or ride-sharing service).
To achieve the set goal, Ford is investing in or collaborating with four startups. This will enhance the autonomous vehicle development, and in addition will double company's Silicon Valley team.
SEE ALSO: A tale of Super Trucks and Drones: Ford's challenge towards all technicians out there!
In fact, the autonomous vehicles are part of Ford Smart Mobility, which aims to bring this kind of driving in 2021 for commercial use. This will make Ford among the winners in the field of autonomous vehicles, connectivity and mobility.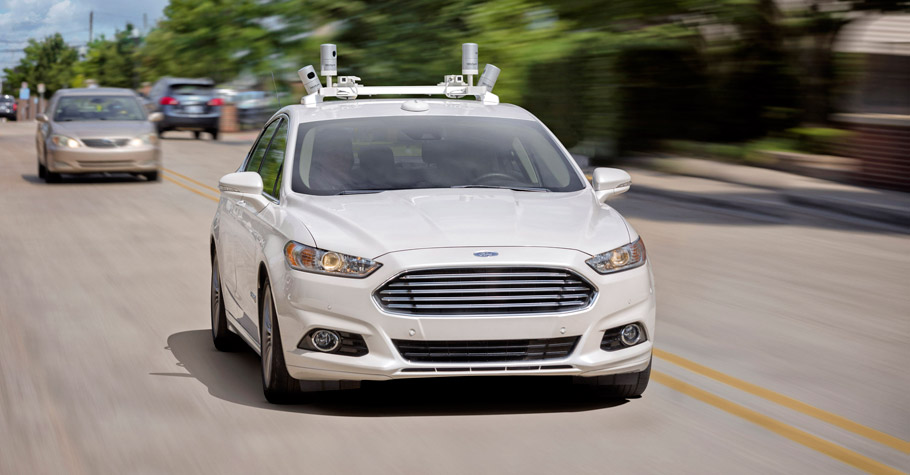 Another interesting fact is that the company will triple its autonomous vehicle test fleet, and this will make for the largest test fleet of any automaker. Precisely, there will be about 30 self-driving Fusion Hybrid sedans on the roads in California, Arizona and Michigan. There are plans to triple the number again next year.
And how about company's plans? The self-driving vehicle will be a Society of Automotive Engineers-rated level 4-capable car, which won't have a steering wheel or gas and brake pedals. In addition, the vehicle has been specifically designed for commercial mobility services. This means ride sharing and ride hailing.
Ford has also announced the four key investments and collaborations it is targeting, including 3D mapping, LiDAR, and radar and camera sensors. The first investment is in Velodyne, a Silicon Valley-based leader in light detection and ranging (LiDAR) sensors. The second one is in SAIPS: Israel-based computer vision and machine learning company. It will work for expanding the expertise in artificial intelligence and enhance computer vision. The third investment is in Nirenberg Neuroscience LLC, a machine vision company focused on developing a powerful machine vision platform for performing navigation, object recognition, facial recognition and other functions. At last, Civil Maps investment is not the least of importance. This is California-based Company, which will further develop high-resolution 3D mapping capabilities.
There is no doubt that the next decade will be dominated by automation of the automobile!
Source: Ford Motor Company