Ferrari FF at the 2011 Goodwood Festival of Speed
Ferrari FF was exhibited at the 2011 Goodwood Festival of Speed alongside the front engined V8 California and the mid-rear mounted 458 Italia.
As you well know, FF is the first All-wheel-drive model from the manufacturer. The brutall power from the mighty 6.3 liter naturally aspirated V12 is transferred to the wheels, through 4RM system, which distributes 47% of torque to the front wheels and 53% to the rear wheels. As we speaking for torque – 683Nm (504 lb-ft) at 6000RPM.
The maximum power comes at 8000RPM – 660PS, which means catapulting to 100 km/h for 3.7 seconds and top speed of "just" 335 km/h (208 mph). The curb weight of the car is 1790kg and the fuel consumption – 15.4 liters per 100 km, combined cycle.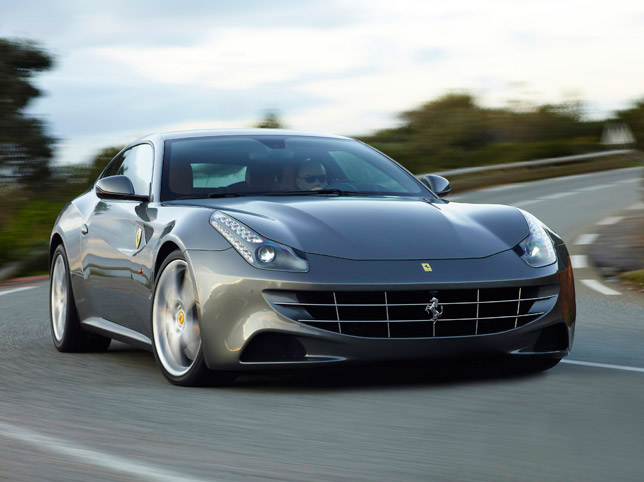 The other Ferrari, which is at the 2011 Goodwood Festival of Speed is the beautiful 458 Italia. It is just staggering with its presence as well as the power from the 4.5 liter naturally aspirated V8. 570PS are enough to launch the car into the space – 0 to 100 km/h in 3.4 seconds and top speed of 327 km/h (203 mph). The curb weight is 1380 kg, so the 458 won't be fast only in straight line, but at the race track, too. Actually, it is as fast as an Enzo.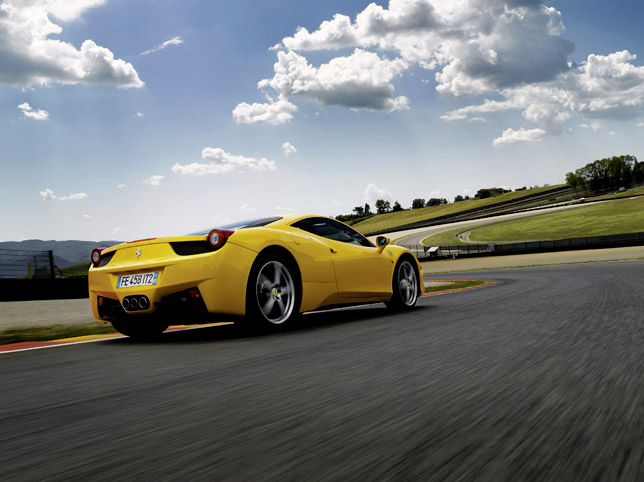 Finally, Ferrari brought the new California, which boasts a direct-injected 4.3 liter V8 with just 460PS. However, it offers the latest F1-Trac traction control system, multi-link rear suspension, and, of course, an innovative retractable folding hardtop that opens or closes in only 14 seconds.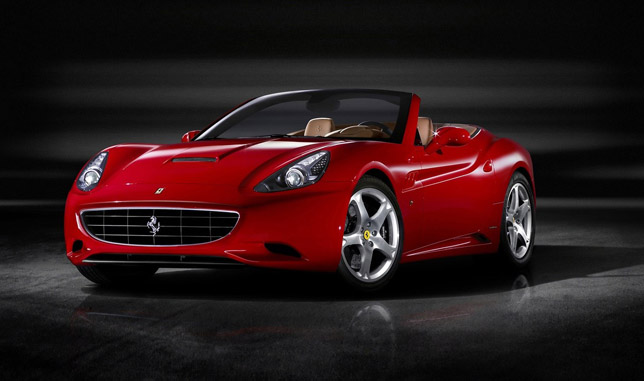 Additional fine examples of Ferrari's illustrious racing heritage can also be seen in the Cathedral Paddock, with the following privately-owned cars entered in this year's event:
| | | |
| --- | --- | --- |
| 1951 | Ferrari 340 America | (Fifties Finesse) |
| 1953 | Ferrari 375MM Berlinetta | (Classic Endurance Racers) |
| 1968 | Ferrari 312/68 | (Garagists Grand Prix Cars) |
| 1968 | Ferrari 246 Tasman | (The Cosworth Years) |
| 1972 | Ferrari 312 PB | (Open Racing Prototypes) |
| 1973 | Ferrari 312 B3 | (The Cosworth Years) |
| 1979 | Ferrari 512 BB/LM | (Post-war GTs) |
Source: Ferrari