The New Exclusive Visual Stance Of Vilner Ducati Diavel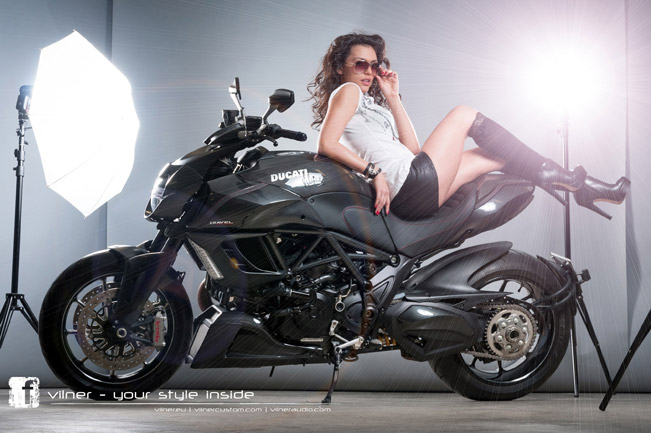 Although the luxury tuning Bulgarian brand Vilner is mainly associated with the exquisite and breath-taking modifications of automobiles, it has proved that it has some special place in the world of motorbikes, too. After the enhancement and complete transformation of the Aprilia Stingray, Triumph Speed Tripple and Ducati Monster 1100 Evo, the specialists are now ready to show what they have done with one of the most beautiful motorbikes in the world – the Ducati Diavel.
They have also disclosed that due to the exceptional inherent visual attributes of this machine, it was very hard for them to figure out a new design. The main idea that stood behind this transformation was to make Diavel's appearance with more emphasized forms.
First to be mentioned here is that the sides of the fender were transformed in order to make it more massive. This also contributed for more aggressive and edgy visual appearance. Furthermore, the team at Studio Vilner has created brand new details which are to be found near the front tyre.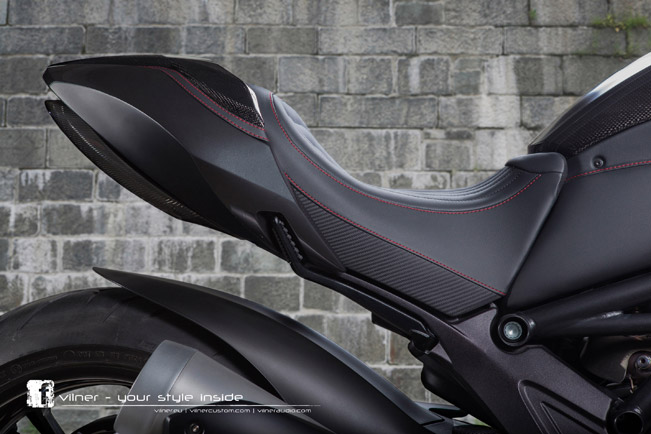 Next, the covers at the air-ducts were extended with 3 additional centimeters, thus making the Diavel with more masculine stance. At the same time, the new triangle details, which are an optical continuation of the air-ducts, give more visual sharpness to the motorbike. For the headlight, there was designed a new upper and lower cover. The result is a form, which resembles a frowning face.
Moreover, the seat has received a brand new design, which fully expresses the craftsmanship of the tuners. There were created two additional details which are visible over the exhaust and on the other side over the fork of the bike. The two elements under the fuel-tank were wrapped in leather and additionally quilted in order to bring about better comfort to the rider.
What is left to be said is that the tail lights were tinted, and that the tail of the bike was made to look smaller, in order exude more harmonized look.