EXCLUSIVE: Vilner Audi RS6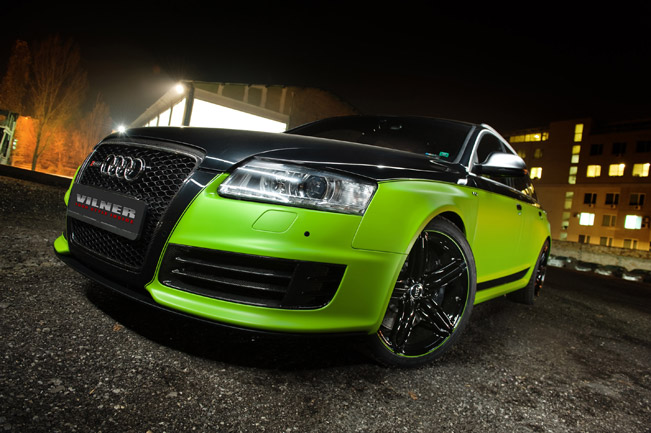 Absolutely exclusive for the readers of automobilesreview.com is the new hot tuning of the Bulgarian based specialists from Vilner. This time they are going to amaze us with their exceptional and sophisticated work on the Audi RS6.
Vilner Audi RS6 has everything that one wants to see in a car concerning its exterior as well as interior. Absolute craftsmanship and perfectionism grabs ones attention at first sight. The exterior immediately strikes with its provocative color - an effect achieved through a green mate wrapping.
What is more, one is also captured by the alloy wheels, which are in Black Piano Varnish and include green edge that continues the theme of the wrapping. At last, it must be also mentioned that they have supplied the Audi with new grilles and diffuser – of course all made from Carbon Fibre, which contribute to the improved aerodynamism of the RS6.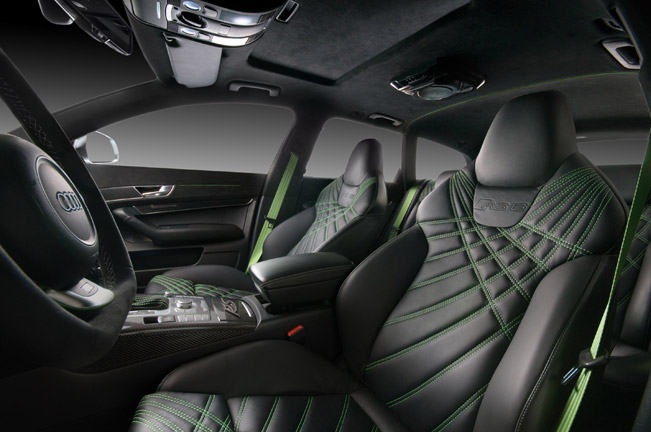 But the true masterpiece of the work of Vilner can be seen throughout the interior. The ceiling, the door panels, the steering wheel and the gearshift were all carefully wrapped with Alcantara. This undoubtedly contributes to more comfortable feeling of the occupants of the coupe. Adding to it are the seats, which were "dressed" in Nappa.
It is completely obvious that a lot of attention has been put to the details here. The green stitching on the seats for example not only continues the design philosophy of the exterior, but also contributes towards more luxurious driving experience. In addition, what rounds off the modification of the interior are the seat belts, which were changed with such that "shine" in the same challenging color of the exterior wrapping.
On the other hand the RS6 does not need anything in terms of power enhancements or any engine modifications. Thanks to its V10 unit, it produces the staggering 580 horsepower which are equivalent to 426 kW. In addition it has 650 Nm (479.42 lb-ft) of torque, which adds further to its powerful road presence.
Some impressive data here is that the car reaches 100 km/h in just 4.5 seconds on its way to the top speed of 280 km/h (174 mph). This Audi model definitely delivers supreme dynamism that makes no compromise in its qualities, and now its aggressive stance is magically amplified, thanks to this exquisite work of the professionals from Vilner.
Source: Vilner