DTE Systems incorporates a special chip in a lucky Audi A8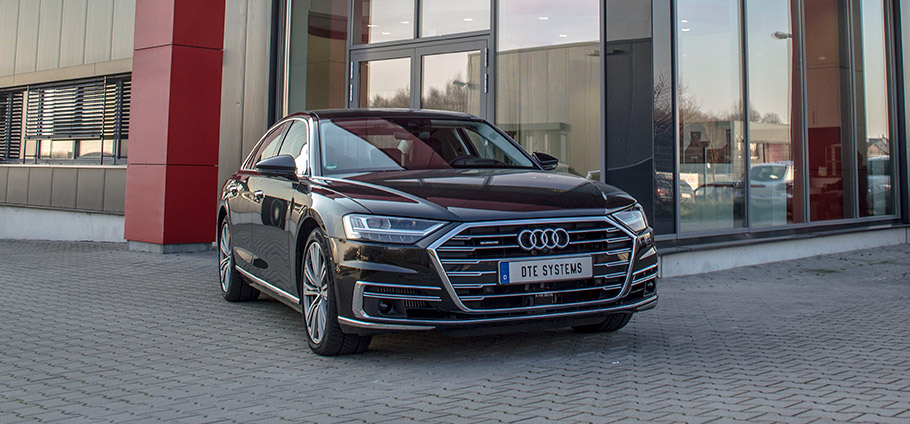 One of the most prominent Audi models so far, the A8 machine receives neat tuning by DTE Systems team. Geared with special PowerControl X system, the lucky Audi unit now produces the outstanding 322hp and 669Nm of torque. Let's find out more, shall we?
What the project is all about is that PowerCotnrol X feature. It is a small unit that is placed directly behind the single-frame grill and is connected to the central sensors of the engine management system. By doing so, DTE team has managed to boost the pressure, camshaft and rail pressure, which results on optimized and dynamically forwarded signal directly to the main control unit.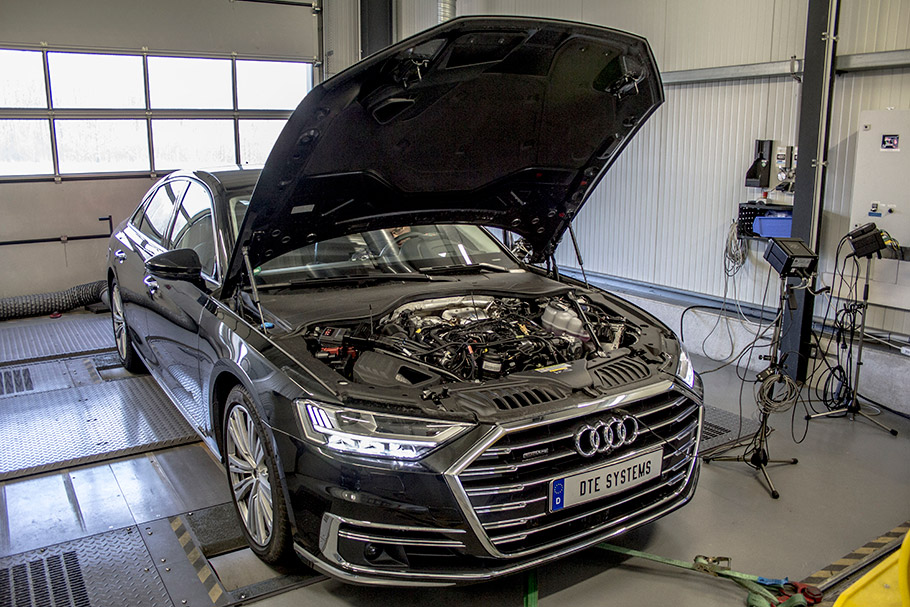 Furthermore, this PowerControl X can be managed by a smartphone app and it can match each person's driving profile. This results on convincing road behavior: drivers get more dynamic response and more confident and sporty road experience. And having said that it is exclusive for the A8, this little gadget becomes even more valuable.
SEE ALSO: Lexus showcases Black Line Edition models
We do love such upgrades. They are somehow discrete and yet make a huge difference. And as it seems, even flagship models can benefit from such elegant technology. Being honest here, we did not believe that Audi A8 needs more power and agility. Little did we know about DTE team's plans.
Source: DTE Systems