2016 Audi A8 L: There Are no Boundaries for Experienced Manufacturers

Audi has gone to even further with the latest flagship A8 L: there is a special request of an European client, who wanted even more from the well-known brand. Audi team exclusively created a model, measuring 6.36 meters (20.9 ft) in length and a wheelbase of 4.22 meters (13.8 ft). Of course the long vehicle includes high levels of comfort, premium components and overall luxurious ambience.
Also, the exclusive A8 is lighter and grants buyer with the new Audi Space Frame design, featuring mainly aluminum. Also, engineers extended the side sills and central tunnel, also by using aluminum components. Also, this distinctive XXL saloon offers 1.9 meters more wheelbase, compared to standard A8 models and maintains harmonious roof line. In fact, the whole body design has been reworked to offer these eye-catching lines and overall incredible visual impact.

The interior includes six seats, covered with extra-supple Valcona leather in velvet beige color. The second and third rows also feature electrically adjustable individual seats. The third row offers continuous central console  and a Rear Seat Entertainment display. And let's not forget the cool box.
SEE ALSO: Audi Reveals Refreshed Styling for the A3 and S3 Lineup
In terms of performance and drivetrain system, the unique Audi A8 is geared with a 3.0-liter TFSI power unit, capable of developing 310hp (227kW) and 440 Nm of torque, mated to an eight-speed tiptronic gearbox, delivering power to all the four wheels.  The vehicle sprints from 0 to 100km/h (62mph) in 7.1 seconds and can reach an electronically governed top speed of 279km/h (155mph).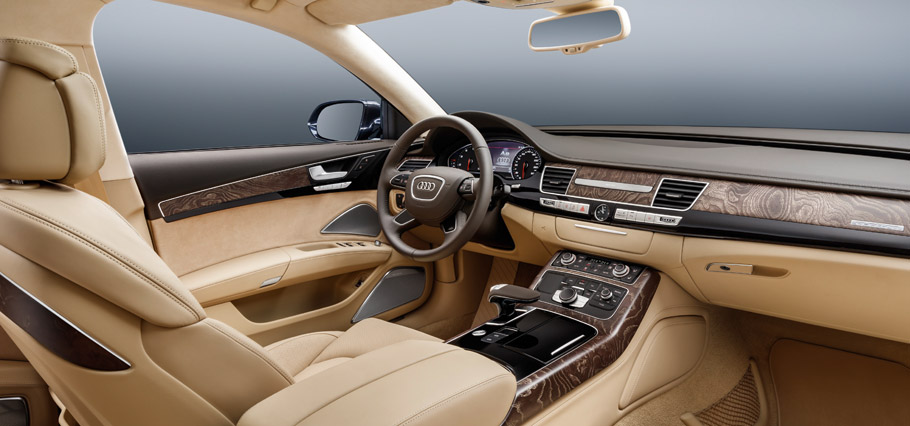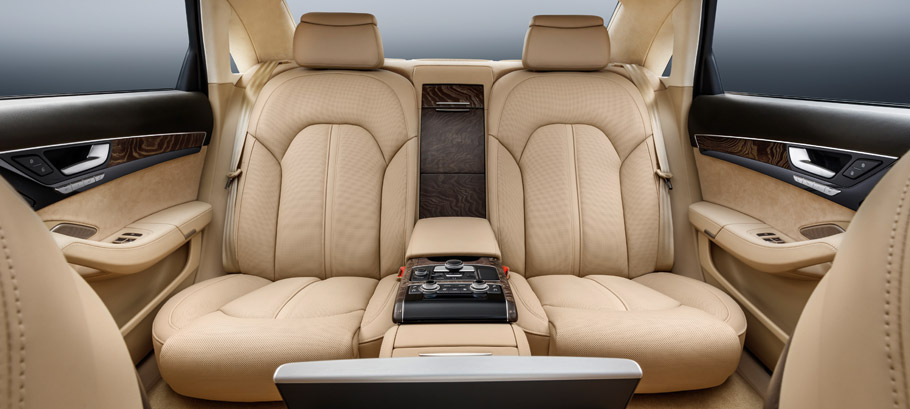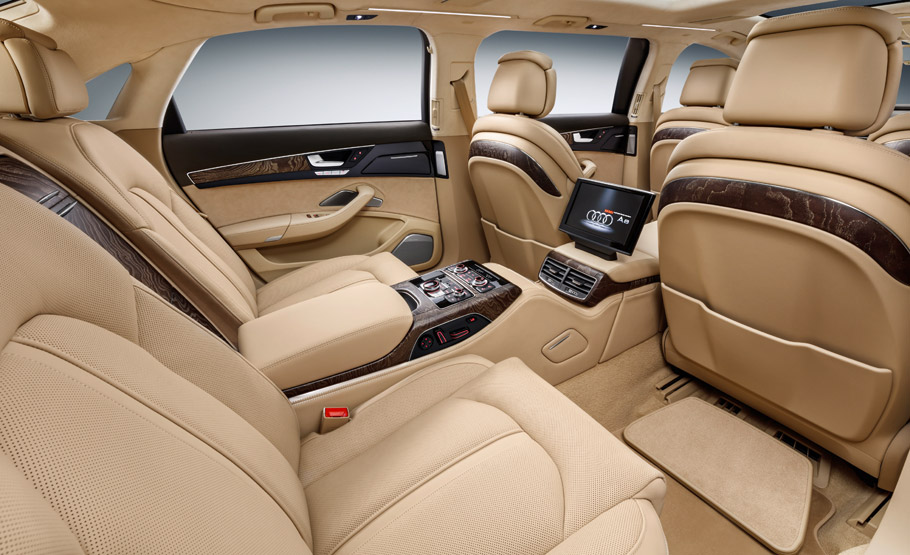 So, how do you find the long car? we personally loved the wonderful and cozy-looking cabin. What about you?
Source: Audi