You Can Now Download AutomobilesReview App for Android!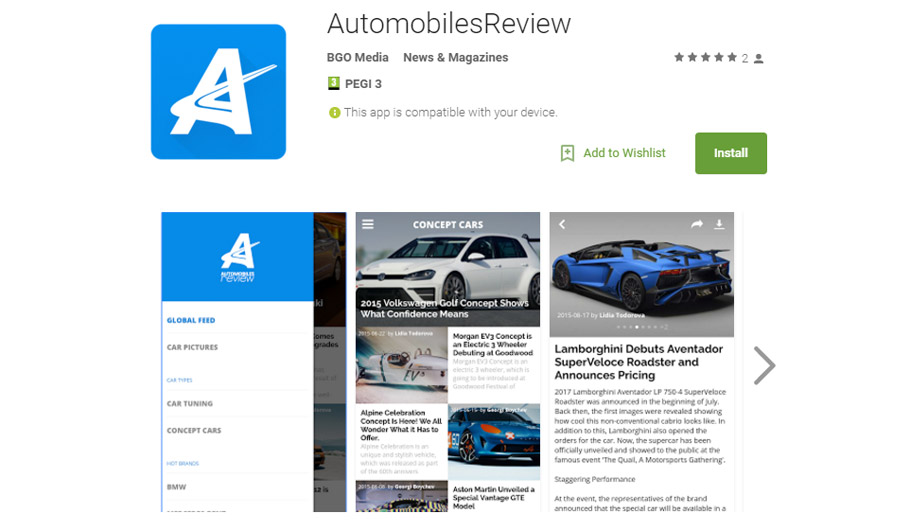 Readers of AutomobilesReview.com can now download our brand new application from Android App Store! iOS users will have the convenience of downloading it very soon, too! We are definitely excited about it, and we also hope that you will enjoy the App as much as we do. We have created it for our fans and followers with the aim to bring the latest news within a single tap on their mobile devices.
With just one click on the 'Install" button, you will get our daily updated database of the most exclusive news and latest high-quality car pictures that is featured on the website.
And if you have followed us through the years, you should also know that on AutomobilesReview.com you can find everything about vehicles: from luxury cars to unique tunings and from exotic supercars to muscle vehicles. We have them all covered! In other words AutomobilesReview App is the best way you can find what you need and get valuable information.
Why You Should Download AutomobilesReview App?
Because you will get a lot of benefits! Firstly, this is the best car app you can download, that will deliver all automotive news directly to your mobile device or devices. Secondly, you will immediately receive the latest exclusive news from the automotive industry with detailed data about the vehicles, written by our authors who have years of expert knowledge.
Next, you can download unlimited amount of pictures! And guess what? The photos don't have any trade marks on. We have done this especially for you so you can truly enjoy and use the images whenever and wherever you like. You can now even more easily share everything you enjoy with you friends on any social media without any limitation!
AutomobilesReview App is our way to keep us as closer to our followers as possible.