Debut for McLaren X-1 Concept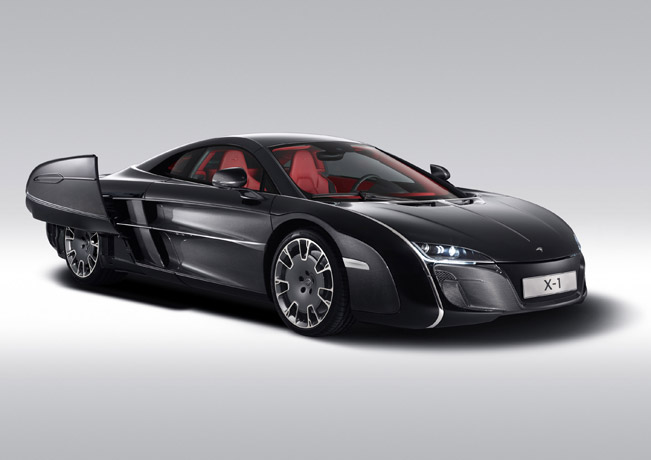 McLaren X-1 Concept is a breathtaking one-off supercar. It has one-of-a-kind body, never seen before, and has been created for an anonymous car enthusiast. The client wished he had a machine which was capable as the 12C but wrapped in a unique body.
In the development process of this current McLaren Concept were used as an inspirational cars 1961 Facel Vega, 1953 Chrysler D'Elegance Ghia, 1959 Buick Electra, 1939 Mercedes-Benz 540K and 1971 Citroën SM.
One of the biggest design challenges however, was that most of the mentioned cars have front engines and rear-wheel drive proportions. This is the exact opposite of a mid-engined supercar. Therefore a new visual language was needed to be considered in order to bring the concept eventually to perfect visual balance.
All in all, the styling of the X-1 was done in 18 months. And as you can see the result is undoubtedly worth the wait: a timeless elegant design.
To go further into details, the X-1 has a whole new body made of advanced materials. Everything is bespoke, even down to the lights and wheels. A lot of work was concentrated on the demands that it has to be a usable car, road legal and capable of traveling at supercar speeds. The whole car was meticulously built by hand.
Carbon fibre was utilized for the creation of all body panels of the X-1. They are finished in a rich piano black, as wished by the owner. Body sides are lacquered visual carbon fibre.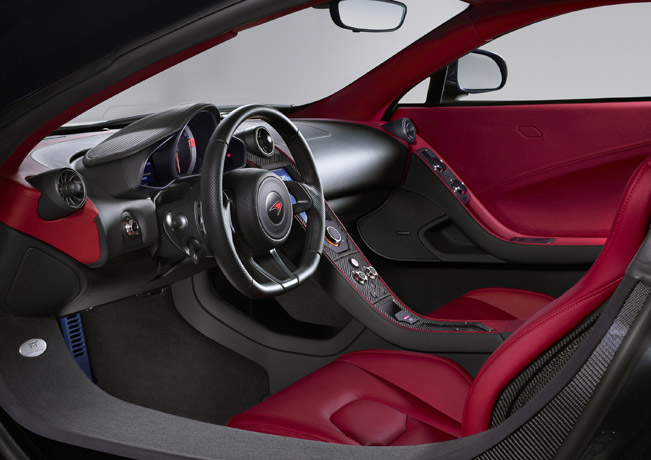 The brightwork is made from solid aluminium and the nickel plated. The same process is used for the McLaren logo in the nose. The wheels are also unique to the X-1 and are diamond turned with a tinted lacquer to complement the exterior nickel-plated brightwork.
Another "detail" specifically developed for this project was the doors. They keep the dihedral action and twin hinges, however the roof is new. Only the glasshouse is carried over from the 12C. The X-1 unique body is 4658mm long, 2097mm wide and 1199mm high. Kerb weight is about 1400kg.
The interior also includes a great deal of personalization: Harissa Red McLaren Nappa leather used for the seats, door and roof trim, and switchgear with machined nickel-coated, aluminium bezels. The carbon interior trim has a titanium weave, to give a magical 3D-like effect. Special Andesite tufted carpet covers the floor.
As mentioned, the car has been engineered to be usable and road legal. The X-1 shares the same the major mechanical components as the 12C, which include the twin-turbo 625 hp (460 kW) engine, giving stunning acceleration and top speed.
Source: McLaren