The six-wheeled Civil Carrier is here! Kahn Design is eager to present it!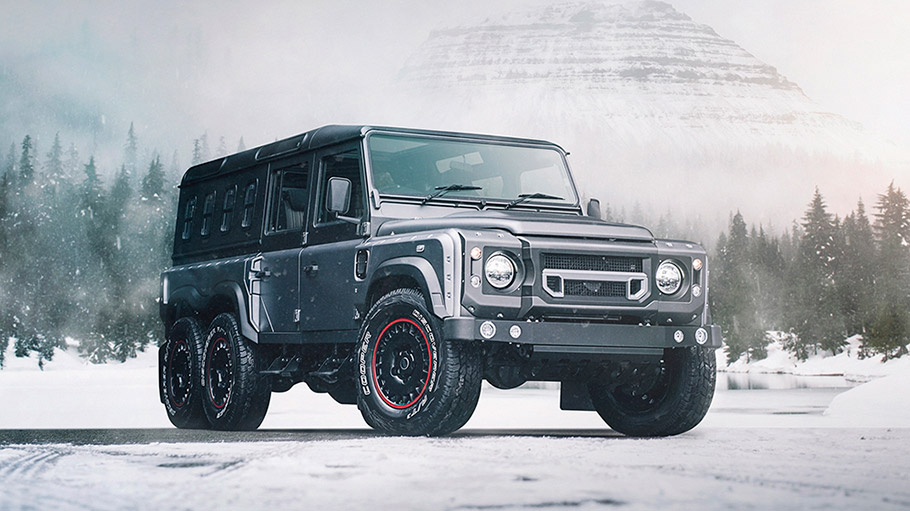 Chelsea Truck Company reveals plans for building a concept machine, based on the Land Rover Defender 110. Afzal Kahn and his fellow teammates have decided to use conventional techniques, along with cutting edge technologies for this one and as it seems, once again they have made the right choice.
The vehicle itself, named Civilian Carrier, is a bit longer than the usual Defender and it is packed with tons of exclusive features. First of all, it is finished in Volcanic Rock color scheme and showcases new front wings, vents and a revised X-Lander front grille.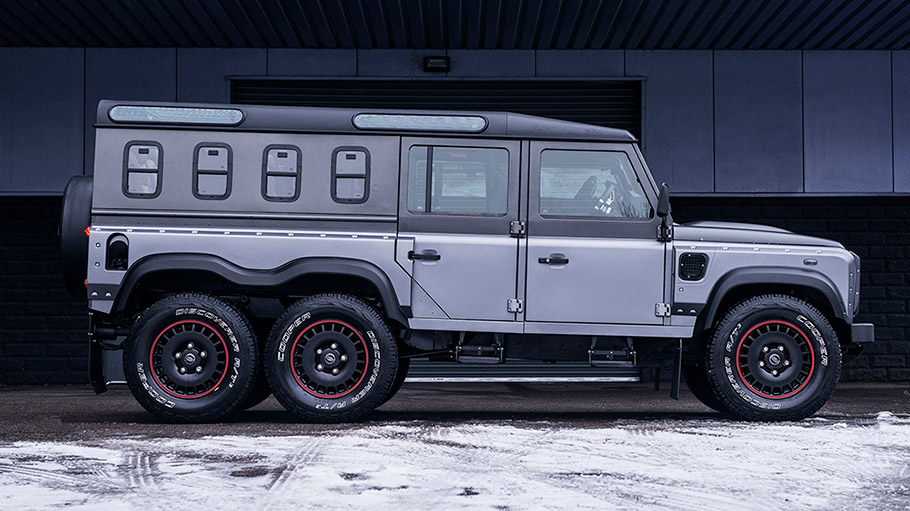 At the rear we see fresh new B pillars, LED headlights and all of this topped with a panoramic roof. Cool. And as part of the project, there is added a third axle. In fact, this is the most notable and cooled feature in the project. The additional axle contributes to this super-aggressive appearance and power. Incredible!
SEE ALSO: McLaren announces details for brand's most ambitious project to date
As it is apparent, this machine is especially built for rough off-road terrain: this is not only notable by the exterior looks. It is also hidden within the drivetrain system. The Civilian Carrier features hi-lo ratio drive system with locking differentials, rugged heavy duty chassis (of course), and fine-tuned braking system.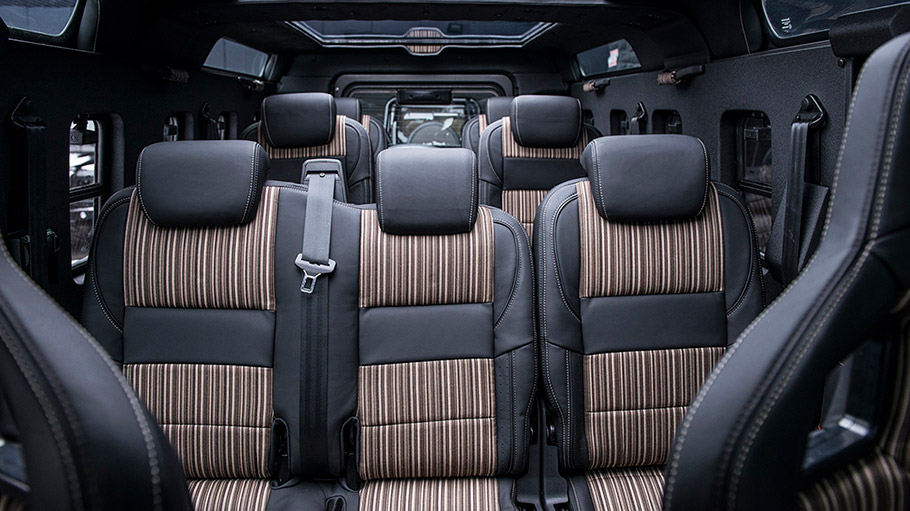 In terms of interior, the vehicle has a lot to demonstrate. First, the factory seats have been replaced with exclusive Kahn quilted seats and all nine of these offer comfort and pleasurable ride. Driver and passengers will also enjoy the ample interior space and overall premium feel.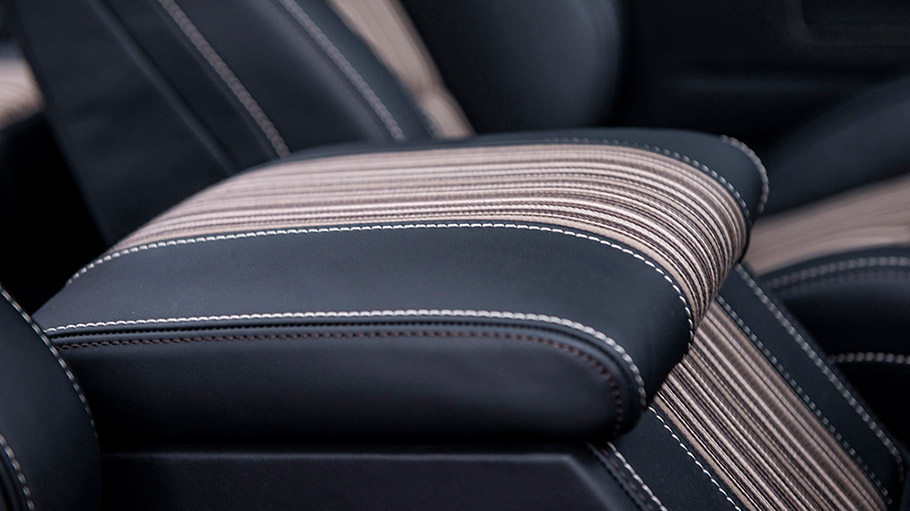 The rest is yet to be revealed: Civil Carrier has just been unleashed, so we are about to find out further of this machine's capabilities! Stick with us!
Source: Kahn Design