Carlsson Mercedes-Benz SLK Race Car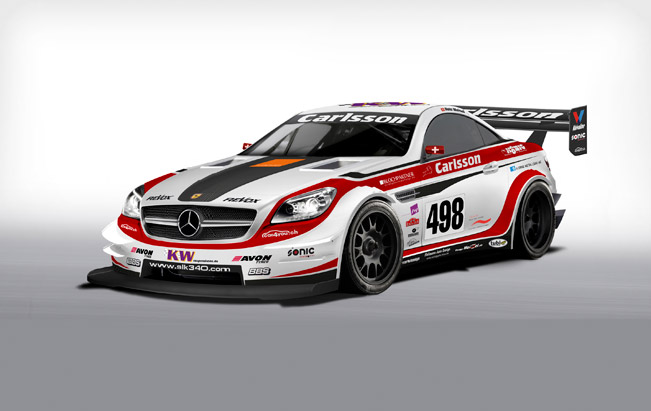 Carlsson has developed a unique race car based on Mercedes-Benz SLK.  The name of the project is Carlsson SLK 340 JUDD.
The curb weight of the sports car is just 780kg, which is achieved thanks to an ultra-lightweight body kit made of carbon fiber. The aerodynamic components have been tested extensively, even in a wind tunnel, to connect a spectacular look with a perfect downforce.
"We developed the design over a long period of time and with lots of feeling. We are proud of the awesome look. As an engineer, it is a pleasure to contribute to such a project, and we can show everything that is technically possible in the vehicle in cooperation with Carlsson", commented Dipl.-Ing. (FH) Markus Schuster, Managing Director of Carlsson Germany.
The engine is a 3.4 liter V8 with 610HP (449 kW) and 430Nm (319 lb-ft) of torque. The engine weighs just 120kg. The gearbox is a Hewland with a paddle shift.
A 3-way adjustable KW competition suspension ensures optimum road holding for the race car on BBS racing wheels – 10J x 18" front and 13J x 18" rear fitted with AVON tires. The brake system of ultralight materials saves additional weight. Maximum support and maximum safety are guaranteed by newly developed racing seats from Fibreworks.
Last, but not least a complex safety cage has been installed which meets all relevant international requirements.
Source: Carlsson