Bugatti Veyron Police Car Proves To Be Fake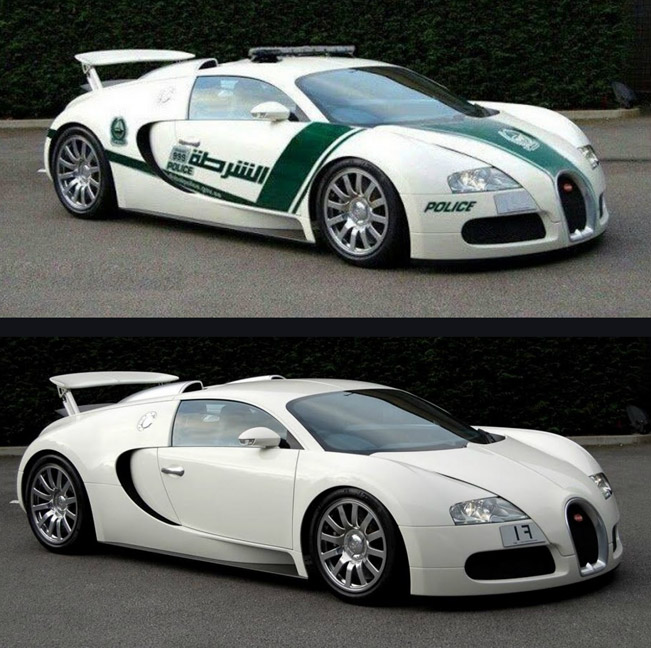 Recently over the internet there was a rumor that the Police Force in Dubai will have their brand new Bugatti Veyron Police Car. Of course, images were revealed showing the supersports car in "Police" modification with all of the stickers, red and blue lights and etc.
However, the global web is not always the place to find the most trustworthy information. And the case with this Bugatti seems to be the same. Yes, the Bugatti Veyron Dubai Police Vehicle is fake. It has been proven via the release of two images, which you can see yourself, and which show that there's nothing true around the previously released news about the car.
We have been informed about this from the British designer Afzal Kahn and his team via Twitter (we'll be glad if you follow us there). The designer himself is an owner of six different Bugatti Veyrons and this fact probably explains why it was so easy for him to recognize the glaring photoshoppery.
In fact, A. Kahn Design is one of the most successful tuning companies nowadays and we are always extremely excited to hear and see any news coming from them. Stay tuned!
Pictures Source: carhoots