BRABUS Reveals 900HP Mercedes-Maybach S500

BRABUS demonstrates its latest gem, that is indeed a Mercedes-Maybach, that produces the stunning 900 hp (662 kW) and 1,500 Nm. The top speed is 350 km/h (215 mph). But this is not all. As every other BRABUS masterpiece, this vehicle also comes with elegant design, luxurious additions and numerous more small tweaks and improvements.
Drivetrain System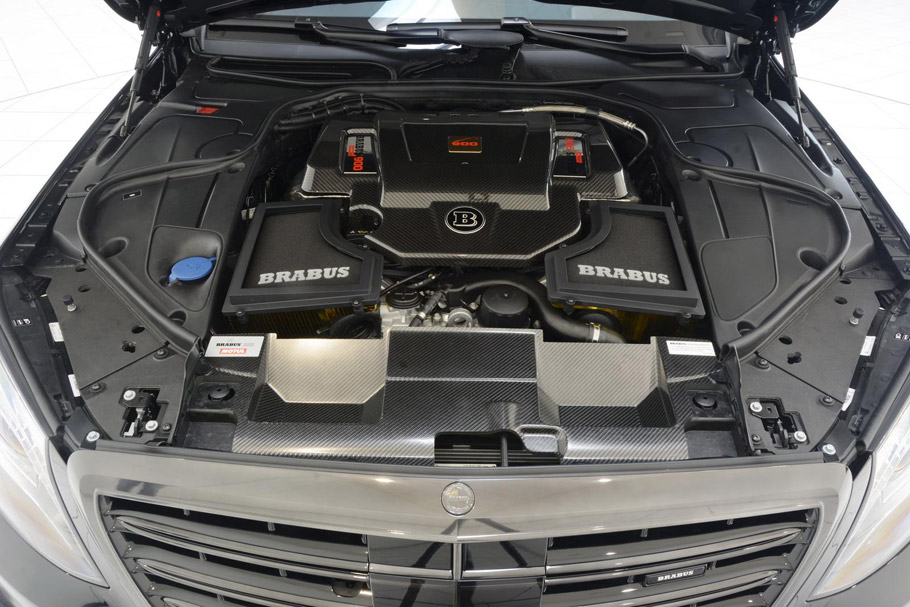 The vehicle comes with a 12-cyliner twin-turbo engine, that produces a total of 530 hp (390 kW), which is sort of not enough for the tuning team, that made something about it. Engineers tweaked the powerplant, so now it produces some titanic power, measured atof 662 kW / 900 hp and 1,500 Nm. And despite the weight of nearly 3 tons, the incredible vehicle demonstrates some incredible performance and speed: it flashes from 0 to 100 km/h (62 mph) in just 3.7 seconds. Impressive, isn't it?
Furthermore, the engineer magicians at BRABUS included programmed mapping for the injection, boost pressure control and some coordination tweaks to ensure not only  power but precision and compliance with all the strict EURO VI emission standards.
Exterior
The elegant BRABUS vehicle is with 21 centimeters longer than the usual length of a S-class vehicle and offers further aerodynamic upgrades. The vehicle also includes special radiator grille and special LED daytime running lights.
The front bumper adds even more style and confidence of the vehicle, while the integrated spoiler brings some optimization on the front axle at high speeds, which means better stability and control.
The rear of course comes with a special bumper, that continues the stylish affair. The exhaust system is also redesigned and now comes with a special feature for lower noise. Furthermore, the driver can choose between Coming Home mode or the Sport mode.
And of course, to finish the beautiful looks, BRABUS included and specialMonoblock "PLATINUM EDITION" 21-inch forged wheels.
Interior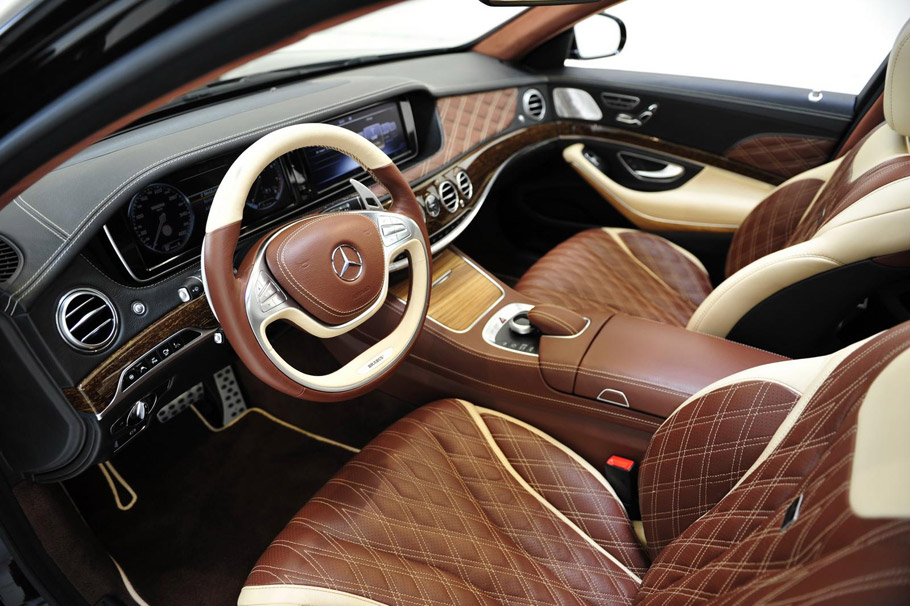 Customizing the interior is another feature, that BRABUS team takes seriously. The brand includes high-quality leather interiors, tailored by the requests of every single owner. The choices include enormous gamma of colors, Leather and Alcantara fabrics. Of course there is a lot of carbon-fiber elements, as well wooden components.
As always BRABUS team demonstrated how a wonderful vehicle  can  become a piece of art.
Source: Brabus