BRABUS Monoblock F, G and Q Wheels Exclusive for Mercedes and Maybach
BRABUS Monoblock light-alloy wheels are the number one choice for owners of Mercedes-Benz and Maybach automobiles around the globe who appreciate exclusive design and top quality.  Now BRABUS presents three new Monoblock F, G and Q wheels.
BRABUS Monoblock F BRABUS Monoblock F – the name stands for the new sporty BRABUS PLATINUM EDITION forged wheels with a diameter of 21 inches. The design features offset cross spokes that extend all the way to the outer flange of the rim, making them appear even larger than they already are. The brushed surface adds a special flair as do the two signets cut into the flange that rear 'BRABUS' and 'GESCHMIEDET' (German for: forged).
By using high-tech forging technology BRABUS ensures that Monoblock F wheels are especially light and yet extremely strong. Compared to a cast wheel of the same size they are up to 15 percent lighter. The Monoblock F wheels in sizes 9Jx21 and 10.5Jx21 can be mounted on the Mercedes CL-, GL-, GLK-, M-, R- and S-Class models.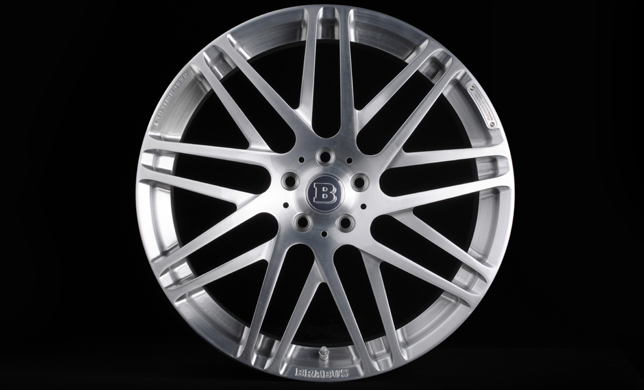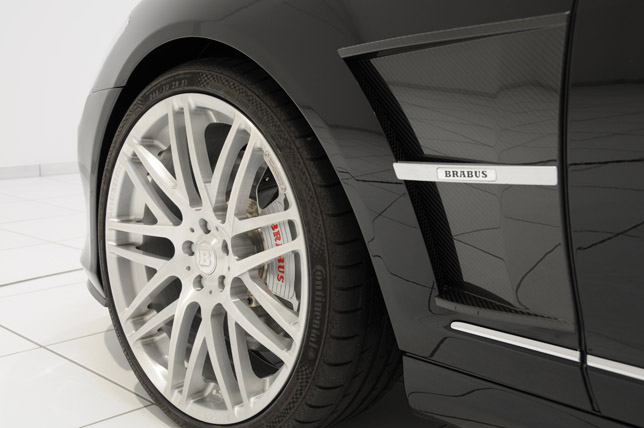 BRABUS Monoblock G Another new forged wheel in the BRABUS program is the BRABUS Monoblock G wheel. Five striking double-spokes that extend all the way to the outer flange and a novel finish in a combination of titanium-look matte anthracite-colored paint and polished surfaces characterize the all-new BRABUS Monoblock G 'PLATINUM EDITION' forged wheels. They also feature the word 'GESCHMIEDET' (German for: forged) cut into the flange.
The new high-tech wheel offers great looks and more importantly lightweight design and maximum strength. A weight reduction of 20 percent compared to conventional wheels of identical size translates into optimized handling and increased driving comfort thanks to the reduced unsprung weight.
The new wheel in king-size 10Jx22 is approved for all Mercedes SUVs, the CL-, S- and R-Class as well as the Maybach models.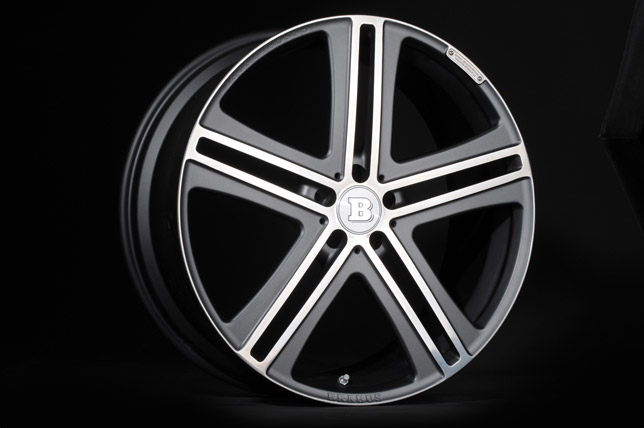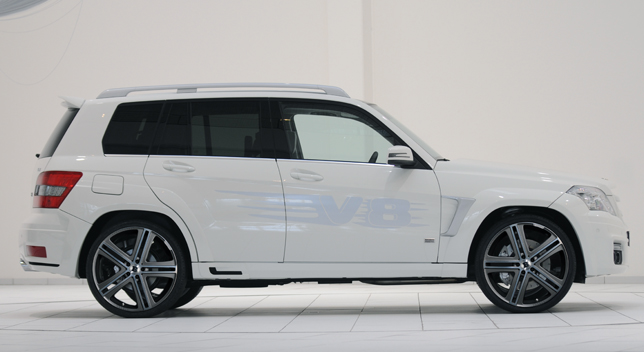 BRABUS Monoblock Q State-of-the-art casting technology and four coats of paint in OEM quality characterize the new BRABUS Monoblock Q wheels, available in diameters ranging from 18 to 22 inches.
The sporty yet elegant design features five double-spokes whose sophisticated shape creates five air vents. The two-tone wheels have polished surfaces with an anthracite-colored background. The new light-alloy wheel is weight-optimized with the help of a so-called undercut. This design element reduces the wheel weight and gives it the appearance of a premium forged wheel. Special high-load versions of the Monoblock Q wheel were developed for use on especially heavy vehicles such as the SUV series.
The new wheel family fits all current Mercedes models from the C-Class on up.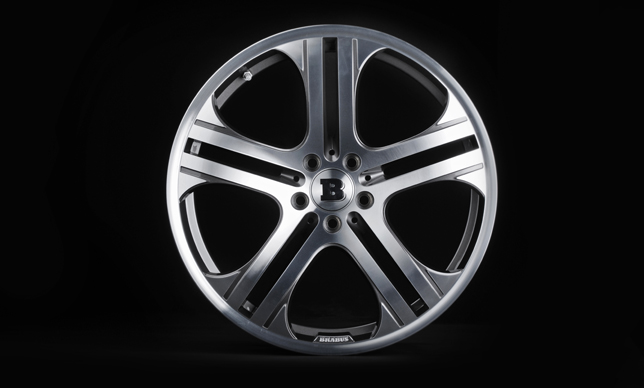 BRABUS recommends high-performance tires from its technology partners Pirelli and YOKOHAMA for all Monoblock light-alloy wheels.