Aston Martin Vantage GT3
Aston Martin has announced Vantage GT3, which is based on the V12 engined road car. The race car will be ready to hit the race tracks in 2012.
The Vantage GT3 will take the place of the DBRS9, launched in 2006 at Le Mans. The new Vantage GT3 joins the Vantage GT2, GT4, DBR9 GT1 and the AMR-One LMP1. The line-up is really astonishing.
The race car meets all FIA regulations and is powered by a lightweight dry-sumped 6.0 litre V12 engine mated to a race semi-automatic paddle shift Xtrac gearbox and the latest race-developed ABS and traction control systems
"The DBRS9 has been a very successful GT3 racing car and, despite being more than six years old, is still competitive today.", commented John Gaw, Aston Martin Racing Managing Director.
"However, the competition has moved on and we needed to create a new car that combines our six years' experience in this category with the latest race technology to continue Aston Martin's success in GT3 for many years to come.", he added.
Aston Marting Vantage GT3 will have a curb weight of 1250 kg and the power will be in excess of 600BHP and 700Nm. The first car will be completed in July 2011 and it will be put in serious testing. 10 units will then be built ready for delivery for the start of the 2012 season.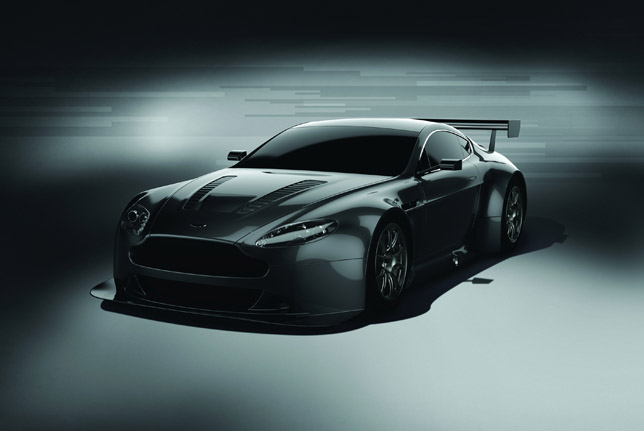 Source: Aston Martin