2013 Aston Martin V12 Vantage GT3 Supported By Bilstein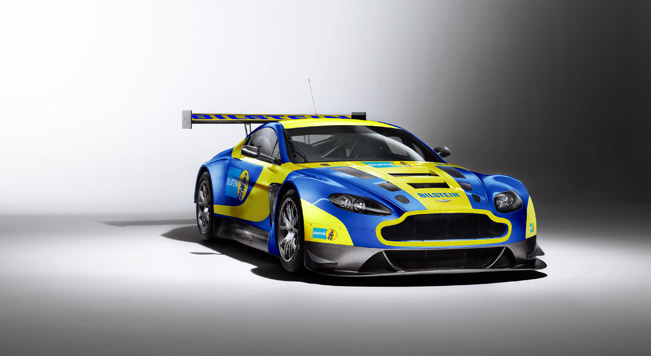 Aston Martin has confirmed their partnership with leading damping and suspension specialist Bilstein, appointing it as primary technical partner for Aston Martin Racing's competition programme at the Nürburgring race in May.
The emblematic blue and yellow colours of Bilstein are now featured on the new 2013 Aston Martin V12 Vantage GT3 which will be driven by Darren Turner (GB) and Stefan Mücke (D), alongside Allan Simonsen (DK) and Pedro Lamy (PT) at the race.
In fact, Bilstein has played a crucial role in the success of Aston Martin's road cars, giving them excellet performance and quality. The Bilstein-liveried V12 Vantage GT3 is going to be firstly presented at the 60. ADAC Westfalenfahrt four-hour race (VLN1) on 23 March and then again at the 55. The other events at which it will be seen are the ADAC ACAS H&R Cup (VLN3) on 27 April in preparation for the ADAC Zurich 24-Hour race on 19/20 May.
Additional details about the racecar, as well as Aston Martin's full Nürburgring 24 Hours campaign will be disclosed in the coming weeks.
Source: Aston Martin