Alpha-N Performance Boosts the BMW X Range
The BMW X range is growing continuously and with the years becomes more and more versatile. The Sport Activity Vehicles now comprise of five models. The X family starts with the 1.5-litre, three-cylinder, front-wheel drive X1 sDrive 16d and ends up with the powerful X6 M. The latter is driven by the 4.4-liter twin-turbo V8, which pushes 575hp on the road through all four wheels.
Alpha-N Performance specialists have been very ambitious and have made a special EVOX performance upgrade kits for most of the current BMW X range. How does the pack benefit the latent potential of these turbocharged engines? We will speak in numbers, but in generally it boosts the performance with 33hp up to 89hp! This isn't bad, is it?
SEE ALSO: BMW 1 Series M Coupe has Gained an Addition of 224 HP. See the Result! 
Precisely, the EVOX kits are available for the following engines: The first one is the 18d, which features an increase up to 33hp and 70Nm. Then comes the 20d with boost of 42hp and 70Nm. The 25d adds to its engine 33hp and 120Nm, while the 30d - 67hp and 80Nm. The power increase of the 35d and 40d is 62hp and 111Nm, while the one of M50d is up to 43hp and 161Nm.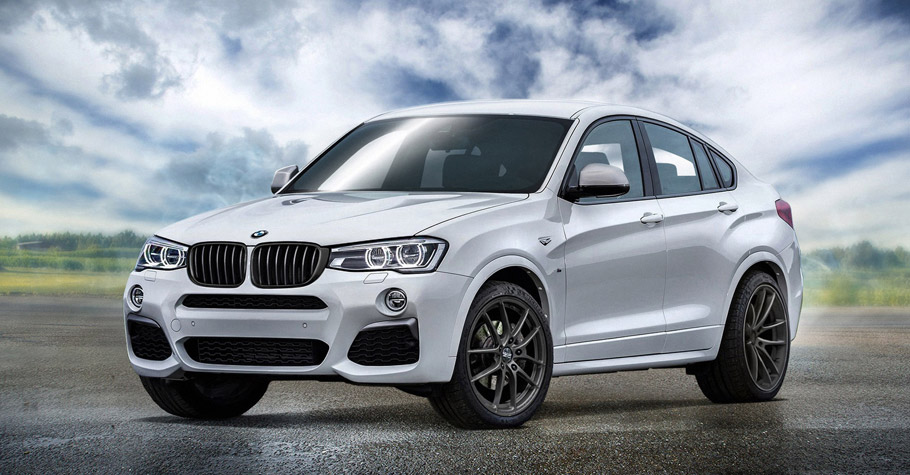 Continuing with the other models in the range, after the upgrade the 18i now has an extra of up to 32hp and 51Nm; the 20i - up to 37hp and 91Nm; 25i adds 49hp and 47Nm, and 28i - 25hp and 91Nm. The 35i has received a boost in power of up to 62hp and 121Nm, while the 50i adds 69hp and 161 Nm. At last, the X5 M/X6 M feature the biggest power increase of up to 89hp and 155 Nm!
As a matter of fact, the photos in the gallery below show the X5 and X6 models, which have been running on 10.0x21-inch OZ Racing Superturismo Dakar alloys. The wheels have been coupled with 265/40R21 and 295/35R21 tyres. In addition, the X3 is wearing 9.0 and 10.0x20-inch OZ Racing Leggera HLT-lightweight wheels coupled with 255/35R20 and 275/35R20 tyres.
Source: ALPHA-N Performance